While running an online business it becomes the need of the hour to communicate with customers. There are various forms of initiating a conversation or triggering communication. Among all, email campaigns is one such form. Whether it's product update or sharing new tips with customers in form of regular newsletters, emails are needed everywhere, at every step.
We send various updates as newsletters, other than emails that contain respective transaction details. As an e-commerce portal, we have a high frequency of email campaigns. We carry out email campaigns almost every alternate day to a subscriber base of around 400,000. Hence, if seen on a monthly basis, we send out almost 600,000 emails per month. We are only happy to state that our subscriber base is only increasing!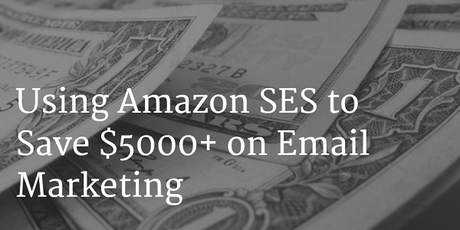 MailChimp and Aweber Days
We have been a long-term user of MailChimp and Aweber, starting from our first attempt to send emails. We used MailChimp for consumer interactions, while Aweber was more for business and clients. We loved both of these email marketing services, since each helped us cater to a separate segment.
Our inbound and business development team were using Aweber email marketing solution to be in touch with vendors and sellers. Until now, we did not face any issue with Aweber, as we were paying nominal amount to handle the email subscribers. Also, compared to the growth and frequency of email volumes, we were growing too fast on Mailchimp account. With this increase in volume of emails on MailChimp, our per month billing started going above $5000 and observing this spike in 2 quarters, we started going out on our planned budget expenditure on email marketing.
Search for MailChimp Alternatives began
Left by no choice, we started our search for right email marketing software or service. We started with evaluating email services in bulk through SMTP servers. While searching, we chanced upon Interspire. However, looking at the cost involved and technology required for Interspire, we dropped the idea. Then we came across transitional email gateways, which included MailChimp parent email SMTP Server called Mandrill. Along with this, we also cross-checked the pricing of SendGrid.

All in all, these were cheaper in comparison to MailChimp, but the problem was they all required a separate application to manage email campaigns and subscribers, along with lists and bounce/spam automation to filter emails.
Amazon SES was my next new finding
Meanwhile, during this search for SMTP gateways, we came across Amazon SES, which is widely known as Amazon Simple Email Service. This is a STMP service provided by Amazon itself and to my knowledge, until now I was not aware about this service. Now doing quick research, I got to know that, Amazon SES has the lowest price email gateway.

SES was
way cheaper than Mailchimp solution
that we were using until now. Also, compared with other email SMTP services, Amazon SES was available at damn low price. Comparing the prices of bulk emails where Mailchimp used to charge $1,000.00 for 100,000 emails and Campaign Monitor also charges near about $1,005.00, Amazon SES was charging only $10.00! - which was completely unbelievable to us in first look.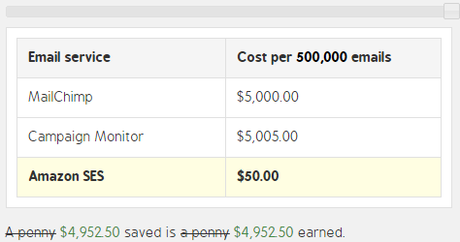 Then we met Sendy
Once we were clear on how well Amazon SES service can help us do our work at a lower price, our whole team decided to start working with it. As we were exploring more options for email marketing, we screeched a halt at Sendy. Sendy needed to be hosted on a server and integrated with Amazon SES API. As a team of marketing people, the entire process looked very geeky!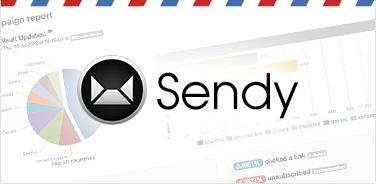 After a week of deadlock, and some long discussions, we decided to ping the technology team of our company. The tech team agreed to help us with installation. Hence, we ordered for Sendy online, and got everything set up by the following weekend.
Started using Sendy...
Monday started with the trial session of Sendy emailer. Everything was perfect except for the speed of sending emails. On further digging, we got to know Amazon SES puts your account on 5 mails per second and 10,000 emails per day limit for first few week. But, looking our current requirement, we needed more speed and more number of emails.
Contacting SES team, they said that, first we need to start with small campaign sample and looking at the performance of the emails, they will allow us grow the email sending rate and per day email limit elastically. We followed the instructions. After starting off with small email campaigns and generating a good performance result, the rate at which emails were being sent started increasing. Along with this, our per day email limit also increased gradually.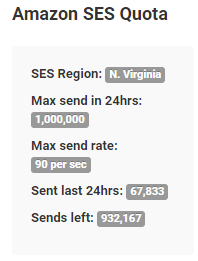 We were happy with Sendy. It took care of everything- starting with bounce to spam, email campaigns were now more seamless. Sendy automatically removed those subscribers where bounce was happening. It also handled all unsubscriptions and spams efficiently. We now had a system that was great.
Talking about Sendy:
After few months, while attending a Marketing event, our team came across another a service called EasySendy. This name popped up when I was discussing about saving on email campaigns with few of my fellow marketers. Probing further, I got to know EasySendy is a service that takes care of Sendy Hosting and installation, along with other required integrations with SMTP servers.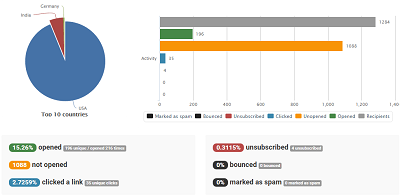 With a bucket full of new information, the very next day I began checking EasySendy and its features. Everything looked pretty and instantly I contacted their support team, with few queries that had made into my head! The main motive to see how responsive they were.
And Hola! In 20 minutes, I was reading answers to my queries. Satisfied with the features and customer support, I headed to discuss on hosting Sendy on EasySendy platform with my higher authorities.
EasySendy made everything Smoother
In the next week I placed an order for Professional Plan at EasySendy. In one hour, I got everything up and running. EasySendy support team helped us to integrate Amazon SES and SNS services with Sendy and also verified our domain name with DKIM records. Earlier we did not have any DKIM record setup on our domain name.
With their support team we got to know, why it is important to have DKIM on domain name. Having valid DKIM record setup on domain name, help the emails to land in inbox with high delivery rate, compared to non-verified domain names.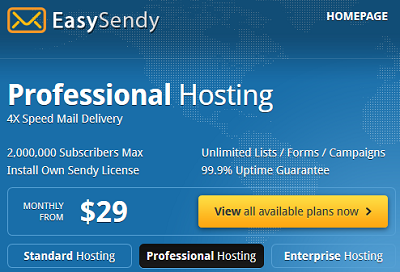 Now, we do not need any technical support for any solution which might be needed for email campaigns. Earlier, I was dependent on my tech team to add cron jobs for scheduling emails, which took almost a week.
With EasySendy, all setups were completed in the first go- be it cron jobs scheduling or autoresponder. my experience with Sendy and EasySendy has been wonderful. With growing email subscriptions, both Sendy and EasySendy is making our task quite easy. Also, the biggest advantage of using Sendy came in form of savings on our email marketing. Now we are saving more $5000 per month, which we could have lost while using Mailchimp.
If you are looking for a pocket friendly seamless solution for your email campaigns, Sendy and EasySendy are my recommendations.
- These email marketing tips were shared by a marketing team of India's fast growing e-commerce portal.