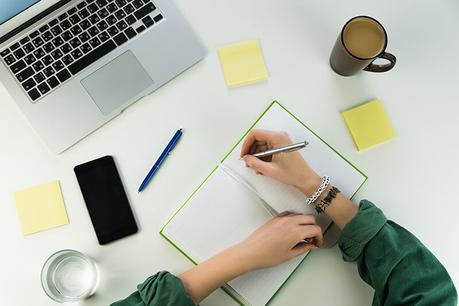 Everyone knows this that each one of us has some hidden talent inside us and it's all about finding that. I have met a lot of people in my life who have made their way by earning by writing papers for money. Other than this to get a good boost in this field, all you can prefer to design the content for college papers and make yourself wealthy enough with your efforts.
The first and the foremost task of you to be a good writer are to put all your ideas that you researched in one form. In this article further, I am going to give you some tips that how you can go and make hefty amount of money by writing papers.
Clean sheet of paper
In the very beginning this is what exactly you have to do, I mean to say take a sheet and pen down all your ideas, quotes, and the words that are coming into your mind for writing the content of the paper. You can even draw your personal experience (if you have any) in the form of your opinions and this is where your entire content will look original. But do not tend to frame any unrealistic examples, if they actually do not exist.
Short notebook for writing all the ideas
We all know that whenever we are working on something, thoughts related to that specific subject keep on coming to our mind timely. Not to forget all those sudden ideas, always equip a dairy with you so that you can instantly note down whatever strikes in your head. At the very same time, try developing a proper idea for your content's structure that is beginning, middle and end. While brainstorming everything, you will be able to easily discover what is important and missing. By plotting everything, you will be able to engage the reader in your written papers for money.
Bold your every argument
Do construct a proper criticism or say argument with proper supporting arguments so that no one can cut short your opinion and will also influence the examiner. However, all you have to mold your words in such a way that everyone frankly believes your idea in the end.
Concisely, as a writer you should enjoy your work in whatever subjects you are writing. With this way only, you will be easily able to convince everyone in your favor.