A leather jacket adds an effortlessly chic look to your ensemble. As the spring season rolls along and the sun shines a little brighter, you might be getting ready to retire your jacket until the next winter.
But hold on a minute! While the days are a little hot, the nights are still a little bit on the chillier end. It means that the weather is perfect to rock a striking amalgamation of elaborate, colorful outfits and the brooding leather jackets. Here are a few ways to carry your leather jacket through the spring in style: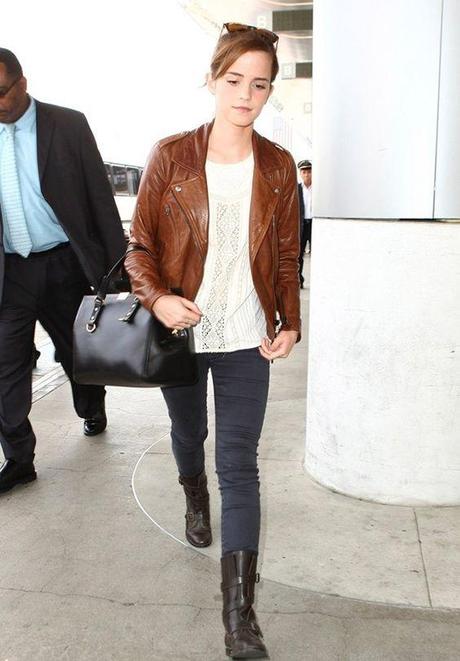 Source
You can never go wrong with
skinny jeans
and a trendy white top. Lace and net blouses work best in the spring breeze. For the evenings and cooler afternoons, you can raise the allure of the simple yet classic combo with a cool leather jacket. Just make sure that the jacket is well fitting and enhances your form. The final result will have just the right amount of oomph!
Source
Flowery maxi or midi skirt is a spring wardrobe staple for many of us, and it looks ultra-fabulous and feminine blowing around your legs in the light breeze. Couple it with a short jacket that cuts off just above the waist to increase the style quotient of your dress. You can wear comfortable flats or heeled pumps according to the occasion; both will round off the outfit amazingly.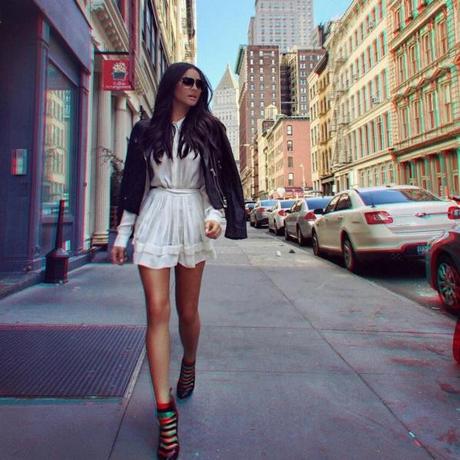 Source
There is nothing playful and flirty like a mini dress that shows off your pins. Sling a bomber jacket over your shoulders for extra oomph and panache! Accessorize with long chains, bold shades and gladiator sandals to add some soul to your ensemble.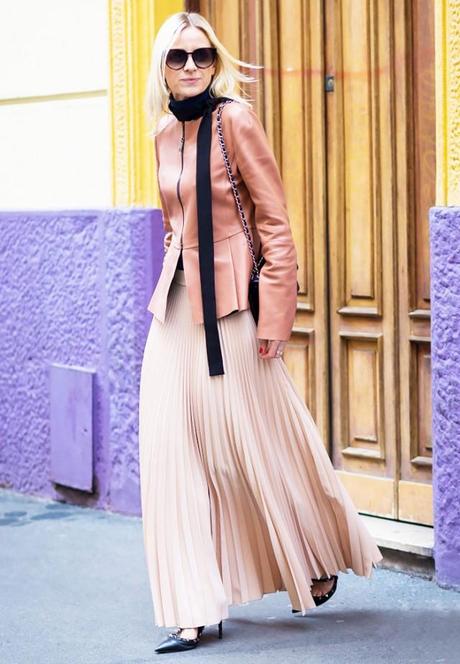 Source
Who said leather jackets have to be dark and brooding? A blush or pink coat
like this
is perfect for the season bursting with colors. Pair it with a solid colored skirt for a strikingly contrasting or a monotonous look. If you want to induce more flair, you can add on some accessories, but a flowing skirt rarely needs any embellishments to shine!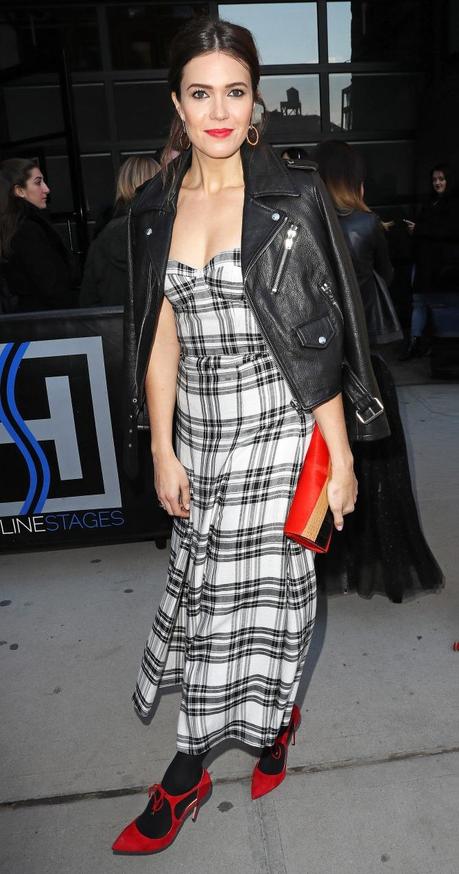 Source
This is a perfect example of how you can change your look from daytime comfort to nighttime glam, with a few alterations. Pair the
monochromatic dress
with flats or kitten heels for an afternoon lunch. Add a splash of color with killer heels and a trendy clutch, and of course the statement leather jacket for some layers, for a night out.
Source
Who thought daisy dukes could pair so effortlessly with a tan coat? Well now, you know! Denim shorts and a chic top is a fuss-free fashionable yet comfortable look to run some errands. Shrug on a leather jacket to give some edgy and distinctive appeal to a simple outlook.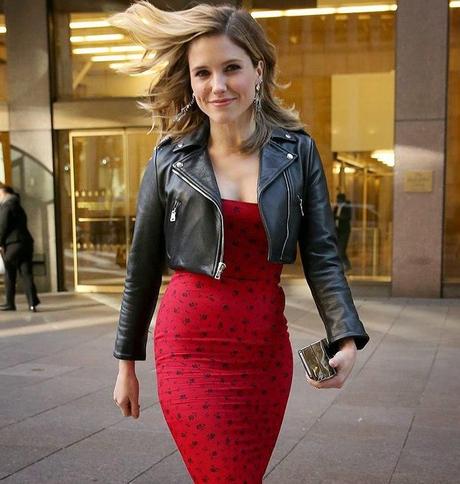 Source
We have already discussed how you can layer a dress with a jacket. A cropped leather jacket rounds off the dress making it appear more playful and versatile. The stylish trendy jacket is also ideal for when you fall in love with a low cut or strapless dress but are not comfortable with showing too much skin!
Source
A well-fitted jacket looks great with almost everything, even a tiered lace mini skirt! You can wear a flashy skirt with an understated blouse during the day. When the weather gets a little colder, add on some
leggings boots
and the trusted worn-in leather jacket to keep up with your girl-on-the-go lifestyle.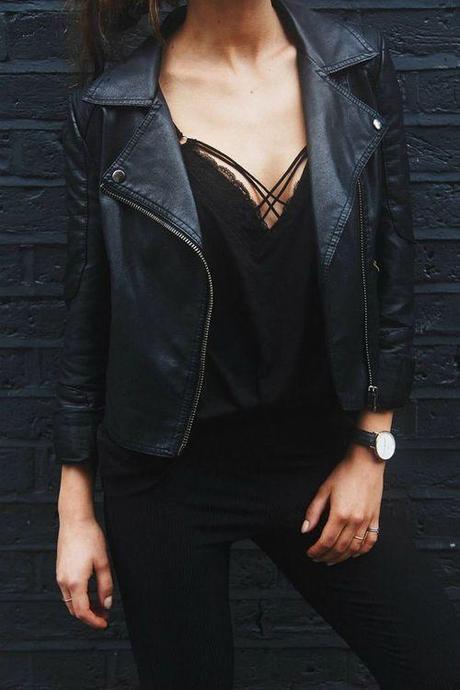 Source
Lace trimmed silk camisoles are no longer bedtime wears. They appear routinely on the celebrity circuit paired with low-rise jeans, leather miniskirts, and pencil skirts. Add a little more heat to your basic silk cami and jeans combo with a sexy jacket for an insta-worthy look.
There are numerous ways to infuse a little rocker-chic element to your everyday spring outfits with the perpetually stylish and edgy leather jackets. Invest in a jacket that best suits your silhouette and fits snuggly around your frame.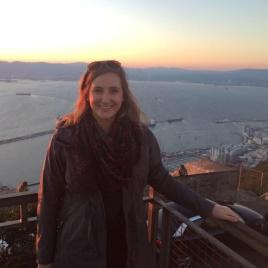 ABOUT Alycia Gordan
Alycia Gordan is a freelance writer who loves to read and write articles on healthcare technology, fitness and lifestyle. She is a tech junkie and divides her time between travel and writing. You can find her on Twitter: @meetalycia