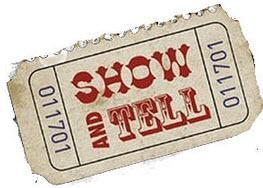 Be Ahead of the Crowd: Illustrate Your Story With
An Image and A Few Words
Last month I wrote about two converging trends – Mobile and 'Micro + Visual' – and how they impact the way people read news about your company.
Good timing. Ritz-Carlton adopted Tumblr to tell the story of its high-end Reserve® collection.  Ritz-Carlton is a subsidiary of publicly traded Marriott International (NASDAQ: MAR).  That might be a signal for B2B companies to look again at this visual, micro blogging platform.
Here are 2 tips to get you started on how to use Tumblr to tell your story, and reach your business goals.
Theme Your Tumblr Message: Identify Your Brand's
Side Conversation
(what's a side conversation?)
A side conversation is the second comment you make to explain your company.  It might be the real engine that drives your success.
I'll use our company, Softscribe Inc., as an example.  The first comment I make to explain what we do is:
  "We create significant business growth for B2B tech companies
  via public relations, market consulting and branding."
The second comment I make is "We celebrate innovation."
All of our clients are innovative organizations.  And guess what?  Softscribe's Tumblr micro blog celebrates…innovation!  That's our side conversation.  For innovative ideas, follow us on Tumblr here: http://softscribeincpublicrelations.tumblr.com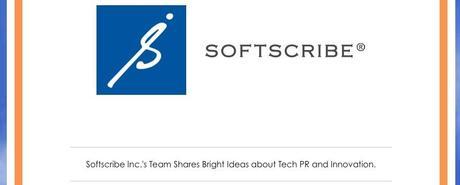 Your side conversation might be a passion for wellness activities, such as company bike-a-thons.  It might be a commitment to education, such as your team members mentoring in local schools.
Take a moment to identify your side conversation; your company culture is already living it.
Leverage Your Existing and Fresh Content.
Use Tumblr as an Outpost.
Provide a link back to the "hub" of your content strategy in each Tumblr post.  In Softscribe Inc.'s case, our website is our hub:  www.softscribeinc.com, and the Tumblr button is prominent:


Every post we make on Tumblr lets the reader click back to our website. 

Your company's hub might be a blog. Use Tumblr as an outpost to drive prospects and clients to your hub.

What if a qualified prospect wants more information?
Give it to them with a link back to an in-depth white paper, or a blog post,
on your hub.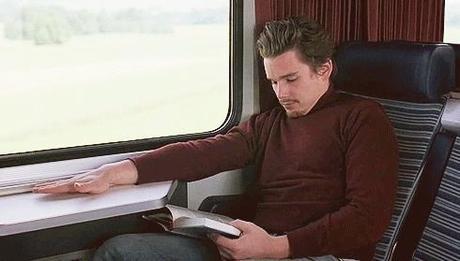 Would you like to brainstorm a few ideas on public relations and marketing?  Or on how to use Tumblr to reach your company's marketing and sales goals?
Give me a shout now and let's talk.

***
Resources:
Special thanks to Gerry Moran, Head of Social Media at SAP in North America, for his Marketing Think blog post on "How to Build a Perfect Tumblr Profile."
Image Credit, man on the Delhi metro: www.wishpicker.com