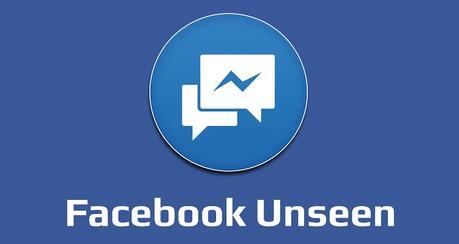 Chrome Extensions makes every research and task easy to do. The same thing I am sharing about facebook unseen chrome extension on my blog today. This chrome extension is very useful who love privacy on social sites.
I also love this facebook trick and do not want other to know when I see their message on facebook. Basically I love testing and once I succeed on my testing then I start to share the same thing on my blog. Let's begin to share one more exlcusive tutorial about how to use facebook unseen chrome extension.
Read More : Change Facebook Page Name After 1k+ likes
Whatsapp created "Blue tick" and facebook created "seen" function sometimes back. It provides read status of the message to sender. There are few advantages of seen extension but also have disadvantages. Let's start to enable FB unseen chrome extension.
1. Search Facebook unseen chrome extension on google.
2. Click on add to chrome.

3. Facebook unseen chrome extension enabled.
4. Open your facebook account now.
5. Enjoy your privacy.
Read More : How to Download Youtube Video
Enable this facebook chrome extension and enjoy your privacy. Try this FB unseen chrome extension 2016 and comment your feedback. Bookmark this page for more tips and tricks.
Read More : Get more Facebook Tricks
Download Chrome Extension
Check your Website Traffic & Domain Ranking
Did you like this article?
1. Please share it with your network, we'd really appreciate it!
2. Would you like to write for Computer Geek Blog?
3. Keep subscribe us and follow us on Facebook and twitter for more tips & ideas about new technology.
Savita Singh is the author of computergeekblog, She has a superlative knowledge of Graphic and Web designing. She is a part time blogger who loves to write about latest technology, social media and web design. Her blog focuses on creative things of designing and tech, providing professional opinions on designing products, performances and a variety of business.