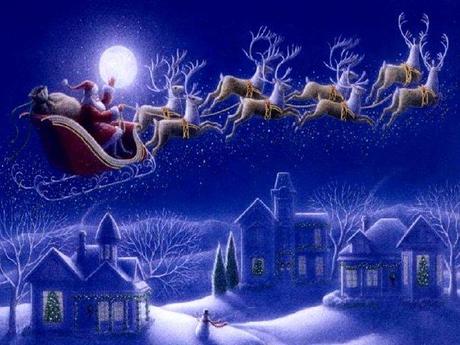 Christmas Eve is generally a night of pure excitement for kids…and a nightmare for parents trying to get those kids to sleep! But TechDrink may well have the answer.
If you simply cannot get your children to go to sleep, not even with the threat that Santa won't come if they aren't asleep, then you might want to show them just how close Santa is arriving – that should scare them enough to get in bed and enter the land of Nod!
How do you do this? By tracking Santa's movements, that's how. You have two options open to you this year. You can track with military precision or you can follow jolly old Saint Nick on Google Maps.
NORAD Tracks Santa
This one has been around for a few years now and it gets better each year. The North American Airspace Defence Command (NORAD) takes a day off from defending the US to follow Santa's movements across the globe. Their dedicated NORAD Tracks Santa website is the place to be on Christmas Eve.
You'll have a choice of tracking Santa in 3D using Cesium or in normal 2D using Bing Maps and you can even download NORAD's mobile apps for iPhone, Android, Windows Phone and, bizarrely, Windows 8.
Want to know more? Check out this video:
Google Santa Tracker
The new kid on the block this year is Google, with their own dedicated Santa Tracker. On the night you'll be able to track Santa via Google Maps, which will look pretty nifty (and certainly better than NORAD's Bing Maps), but in the meantime there are some nice little Christmas themed games to play, including Present Drop and Jetpack. As with most things Google do, it's all very beautifully designed.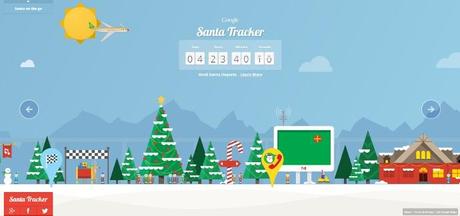 Google have gone as far as to create Santa's dashboard! Wait, what? I'll let them explain:
On Christmas Eve we'll be proudly showcasing a preview of Santa's dashboard — the technology that powers his sleigh during his around-the-world journey. We've received this special preview from one of Santa's many developer elves, who are hard at work in the North Pole helping Santa prepare for his big day. Santa's dashboard – featuring the latest and greatest in Google Maps technology and sleigh engineering – will allow you to follow his progress around the world, and also learn a little about some of his stops along the way.
Sounds pretty damn cool, right? Looking forward to seeing this in action on Christmas Eve!
Both Santa tracking options look like they'll be great this year…but which one will you choose?