I wanted to do a post on the WRONG AND RIGHT way to put in circle lenses. Inner and outer!

There is actually a way to tell if you have been having a hard time trying to figure out the  mystery behind the wrong and right way pf putting in your circle lenses. If you look closely on the inner part of the lens you will see lighter color that is the part that touches your eye, the darker color will be on the outside.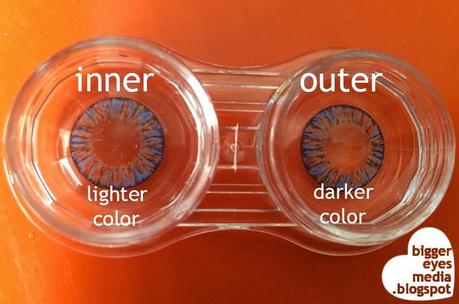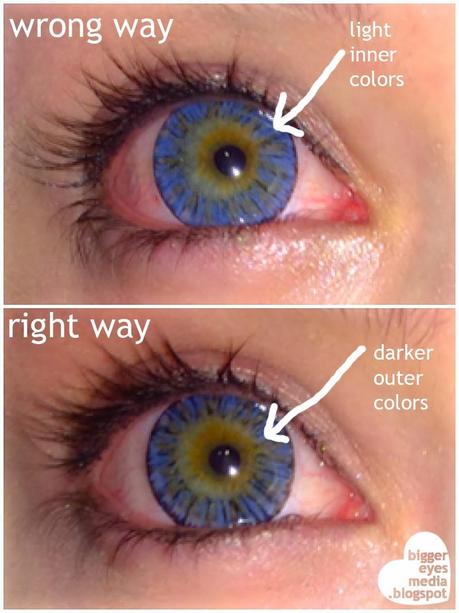 Also when its the right way, the lens appears more circular on the sides, when the wrong way it will be more triangular. If you put in the lenses in the wrong way you may feel a lot of discomfort. It is important to take care of inserting your lenses correctly, so you don't scratch your iris.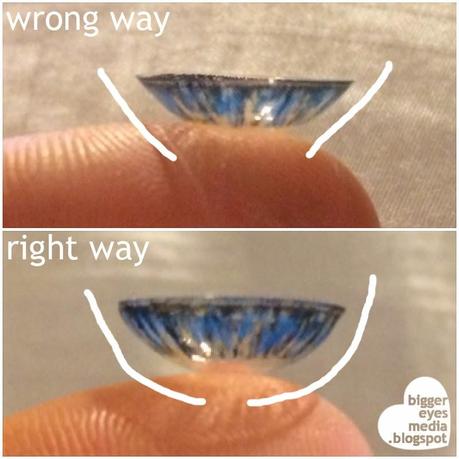 I hope this post helps anyone who is wondering if you are inserting your circle lenses inside out or not.
xoxoxox