ENG | It is true that "tastings" are words that inevitably lead us to the world of wine and its many peculiarities, however, recently, the appeal that involves the tastings, has influenced to grow the interest of this practice in a wide variety products like beer, cheeses, Iberics or, in this case, the olive oil.
But, how do we begin to contextualize what it's going through our head at the time we taste an olive oil in a toast? The truth is, as I suppose you're wondering, yes, in the tastings and sensory analysis, there is some subjectivity, because an attribute can be seen enhanced by the cultural, social or psychological differences of the taster, although this, obviously there is a whole network of fully standardized vocabulary and rules concerning the olive oil tastings and procedure, which I will begin to explain it in two post in the most pleasant possible way.
So if you are considering right now these questions, what does it really tell us that olive oil is extra virgin quality? or What is the difference between olive oil, virgin olive oil or extra virgin? Don't worry, is something that you will know soon…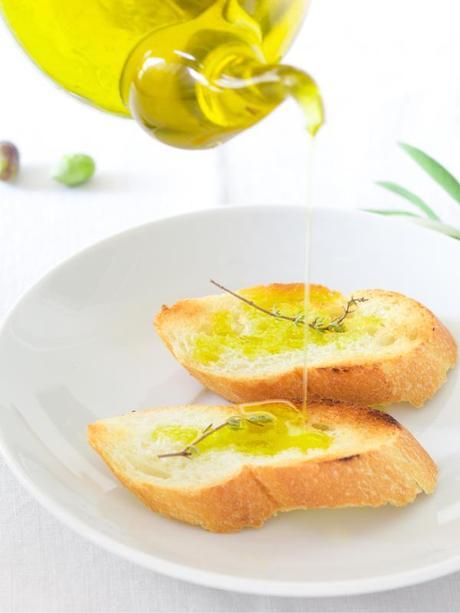 What determines the quality of extra virgin olive oil?
There are many scams that existed at the time of selling virgin olive oil mixing it with other oils of lower quality as Orujo oil or deodorized hazelnut oil. For this it's necessary to make quality and purity analysis to each virgin olive oil.
Among the analysis, we have some well-known as the acidity level, which I discussed in previous posts, the analysis of waxes, the peroxide and other chemical parameters.
Acidity level: tell us the amount of free fatty acids that the olive oil has, and these are the result of poor treatment of olives, poor maintenance, etc.. Hence, a lower degree of acidity higher quality of the oil.

≤ 0.8, Extra Virgin Olive Oil, being the best close to 0.1.
≤ 2, Virgin Olive Oil.
No limit for lampant olive oil, it's not suitable for human consumption.
On the other hand, are made organoleptic analysis (since 80s), i.e., color, smell and taste of virgin olive oil, to differentiate extra virgin olive oil, virgin or lampant according to the fruity median or the median of the defects, and simultaneously the sensory quality of each.
What are the different types of olive oils and how they differ?
Virgin olive oils: obtained through cold processes without chemical treatments, i.e., the pure olive juice, which also retains its aroma, flavor and nutrients. Among virgin olive oils, from highest to lowest quality:
Extra Virgin Olive Oil
Virgin Olive Oil
Lampant olive oil: Faulty oil not suitable for human consumption.
Non-virgin olive oils: extracted by thermal processes, chemical treatments or solvents.
Unrefined olive oil
Olive oil
Orujo oil from raw olives
Well, now that you know what defines the quality of olive oil, its types and the differences between them, I will publish shortly the second post " How to taste an extra virgin olive oil II", where I will explain the whole process of the tastings, the variety of scents and complexity of flavors that make up this exciting world, inseparable from the Mediterranean Diet.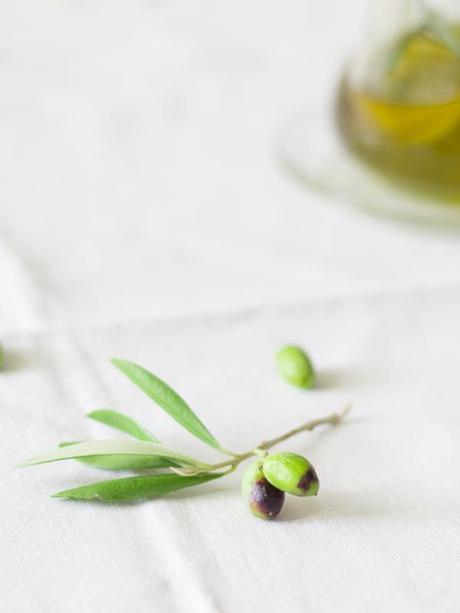 ESP | Es cierto que "el catar" o "las catas" son palabras que nos llevan inevitablemente al mundo del vino y sus innumerables peculiaridades, sin embargo, últimamente, el atractivo que conlleva la cata, ha influenciado en que crezca el interés de ésta práctica en una gran variedad productos como la cerveza, el queso, los ibéricos o, en este caso, el aceite de oliva.
Pero, ¿Cómo empezar a contextualizar todo lo que se nos pasa por la cabeza en el momento en que probamos un aceite de oliva en una rosca de pan? La verdad es que como supongo que se os preguntáis, sí, en las catas o análisis sensoriales, hay algo de subjetividad, ya que un atributo se puede ver realzado por circunstancias culturales, sociales o por simples diferencias psicológicas del catador, pese a esto, obviamente, existe todo un entramado de vocabulario y normas totalmente estandarizadas referentes a la cata del aceite de oliva y su procedimiento, el cual voy a empezar a explicar en varios posts de la forma más amena posible.
Así que, si ahora mismo te estas planteando éstas preguntas, ¿qué es lo que realmente nos dice que un aceite de oliva virgen extra es de calidad? o ¿Qué diferencia hay entre un aceite de oliva, un aceite de oliva virgen o un virgen extra? Tranquilos, es algo que sabréis a partir a partir de ahora…
¿Qué determina la calidad de un aceite de oliva virgen extra?
Son muchos los fraudes que existían a la hora de vender un aceite de oliva, el cual se mezclaba con otros aceites de peor calidad como el aceite de orujo o aceite de avellana desodorizado. Es por esto que se realizan análisis de calidad y pureza a cada aceite de oliva virgen.
Entre los análisis tenemos algunos bastante conocidos como el grado de acidez, que ya comente en posts anteriores, el análisis de ceras, el índice de peróxidos y demás parámetros químicos.
Grado de acidez: nos dirá la cantidad de ácidos grasos libres que contiene el aceite de oliva, siendo, éstos, consecuencia del mal tratamiento de la aceituna, mala conservación, etc. De ahí que, a menor grado de acidez, mayor calidad.

≤ 0.8, Aceite de Oliva Virgen Extra, siendo el mejor próximo a 0.1.
≤ 2, Aceite de Oliva Virgen.
Sin límite, para el aceite de oliva lampante al no ser apto para el consumo humano.
Por otra parte, son realizados, desde hace pocos años, análisis organolépticos, es decir, color, olor y sabor del aceite de oliva virgen. El cual nos diferenciara un aceite virgen extra, virgen o lampante según la mediana frutada o la mediana de los defectos, y al mismo tiempo la calidad sensorial de cada uno.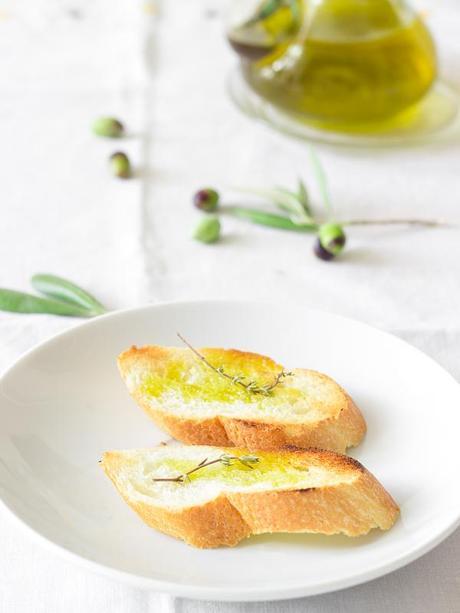 ¿Cuáles son los diferentes tipos de aceites de oliva y en que se diferencian?
Aceites de oliva virgen: se obtienen a través de procesos en frío y sin tratamientos químicos, es decir, el puro zumo de aceituna, que además conservará todo su aroma, sabor y nutrientes. Entre los aceites de oliva vírgenes tenemos de mayor a menor calidad:
Aceite de oliva Virgen Extra
Aceite de oliva Virgen
Aceite de oliva lampante: aceite defectuoso no apto para al consumo humano.
Aceites de oliva no virgen: se extraen a través de procesos térmicos, tratamientos químicos o disolventes.
Aceite de oliva no refinado
Aceite de oliva
Aceite de orujo de oliva crudo
Bien, ahora que ya sabéis que define la calidad del aceite de oliva, los tipos que existen y las diferencias que hay entre ellos, en breve publicaré el segundo post "Como catar un aceite de oliva virgen extra II", donde explicaré todo el proceso de la cata, la variedad de sus aromas y complejidad de sabores que integran este apasionante mundo, inseparable de la Dieta Mediterránea.