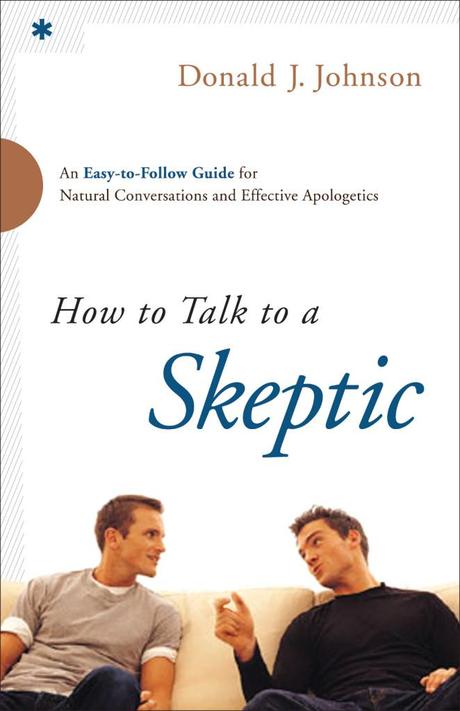 There are plenty of books on apologetics out there and that is a good thing. But what we don't need is more books just saying the same thing. Thankfully there are some recent books that are breathing fresh air into the subject of apologetics. One of them is How to Talk to a Skeptic.
This book does touch on some of the standard apologetic arguments but it is so much more than that. The purpose of the book is exactly what the title says, it is about talking to skeptics. It is not about arguing with skeptics or humiliating skeptics, it is about talking to skeptics.
What I loved about this book is that it emerged out of the experience of the author Donald Johnson. He knows apologetics as a subject but he also knows how to communicate with skeptics. This book is extremely practical and is well worth reading. How much do I like this book? When I got the opportunity to teach an apologetics class, I chose this as one of my texts. If you have a desire to see apologetics move from just an academic discussion to a real life conversation with people, this is the book for you.
Apologetics
Books
Donald Johnson
How to Talk to a Skeptic
Post navigation
←

The Noah Movie and Christians