I hadn't realised how used to traveling solo I was until Mark and I got to Iguazu Falls in Argentina. I queued for a ticket and only bought one.
Another time, leaving Vienna with a group of, oh I don't know, six girls. I stopped to buy a magazine and subsequently got separated from the group. So I went on ahead through security, through immigration, onto the plane. No problems.
It wasn't until the entire plane was full and we were ready to take off when I realised I was the only one from my group of girlfriends to have got on the plane. Eventually they did get on and when they saw me sitting there with my magazine the obvious concern that was etched on their faces was replaced with relief. They had been looking for me.
I on the other hand had shrugged off the fact that we'd been separated and thought nothing of heading on through security alone. Mel told me later that one of the girls had remarked how independent I was. I thought it was quite hilarious.
The truth is I realised long ago there's no point waiting for people to be your travel companion. You just have to go alone or you'll be waiting forever. So I'm used to traveling solo. In fact I kind of thrive on it. To the point where sometimes traveling with a companion, no matter how close I am to them, can sometimes be, well, challenging. Here's how to keep your friendship strong on the road.
Discuss your budget ahead of time
There is no faster way for a travel relationship to deteriorate then to have vastly different budgets. If your friend is keen to dine out every night while you can only stretch your budget to beans on toast it will quickly drive a wedge of bitterness and frustration between the two of you. Agree on the kind of trip you'd both like to have. While you don't necessarily have to whittle it down to the exact dime, a quick discussion about a ballpark figure is worth having. Trust me, there is nothing more alarming then realising the hotel your friend has booked costs more then your net worth.
Have a few key 'must do's'
Secondary to spending, a conversation about your expectations of what you want to see and do is fairly paramount. I have friends who love nothing more then going to art museums and galleries. I know nothing about art and generally prefer to walk the streets, eat out and take pictures of beautiful architecture. Compromise should be the name of the game, not sacrifice. It's beneficial to write down some absolute vacation must do's. You'll probably have some in common and the rest you can schedule in between the shared must sees.
It's okay to spend time apart
In fact, it's probably wise. Particularly if you've got a long trip planned. My friends tend to be early risers and I have absolutely no problem if they opt to take a walk in the morning and then meet me later. Likewise, if there's something I want to see or do and we're running out of time, I'll let them know  I'm going to schedule it into my itinerary at this specific time and they're more then welcome to come with me. Take time apart at your accommodation, don't be scared to leave your friend alone. Read a book, watch a film, paint your nails. Don't feel pressured to spend every waking moment together.
Accept each other's weaknesses
One of the best things about traveling with a companion is that they'll be there to pep you up when you cannot pep yourself. When you're tired and miserable, your friend will cheer you up, keep you company. Keep you from imploding. However, it works the other way too. For me, the worst thing about traveling with a friend is if they're in a bad mood, I can almost guarantee it will put me in a bad one too. Recognise each other's stress points and accept them. My friends know I can't, and won't, have a conversation anytime before I've had my caffeine. I know some of my friends hate waiting in restaurants and other's don't cope on little food. Recognise it, accept it and let it go. Try not to let it influence how good of a time you're having.
Get some perspective
I was on a Contiki trip once where two life-long best friends from Australia had a falling out (to this day I still don't know what it was over). One of the girls booked a ticket back to Sydney the next day. We'd been in Los Angeles for less then 24 hours. Whatever had caused such a reaction can't have been so bad because a quick Facebook check tells me they're still friends today. Here's the thing, if you let an argument or frustration ruin your friendship, it will. Your relationship WILL be put to the test during this time, it's a given. But here's the trick, don't let it ruin your trip. Don't let the thing you remember about your holiday be about what a crap time you had because your friend was pissing you off. Of course they're pissing you off. You're in each other's faces 24/7. Accept the fact she is pissing you off and understand it's temporary. Understand you're under extenuating circumstances.
Be polite
I try to maintain a standard of decorum at all times. Even when I'm frustrated with a friend I will still make a point of greeting them in the morning, bidding them goodnight and asking them how they're feeling. A simple "How was your sleep?" does wonders for instilling a positive, thoughtful vibe and you'll find your travel partner will actually return the friendliness. Keep up the effort that you'd put in should you be separated in your normal city. Ask them what they thought about the day, find out how they're feeling, ask them how their meal is. Communicate openly, politely and thoughtfully and you'll find they'll do the same with you.
Do you have any travel companion horror stories? What are your best tips for keeping the peace?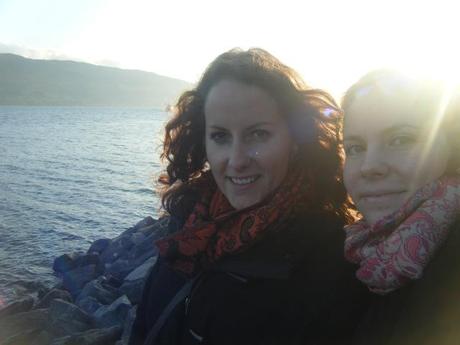 Georgie and I in Edinburgh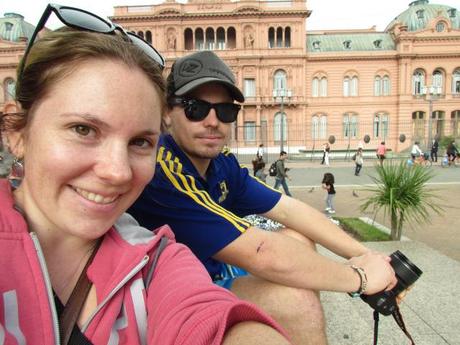 Mark and I in Buenos Aires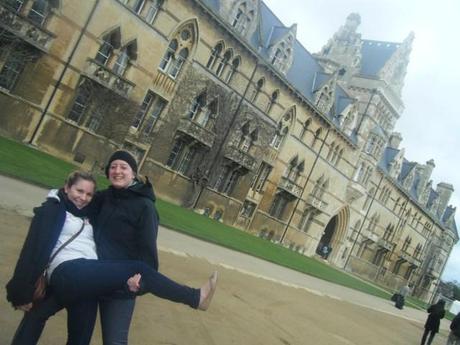 Kate and I in Oxford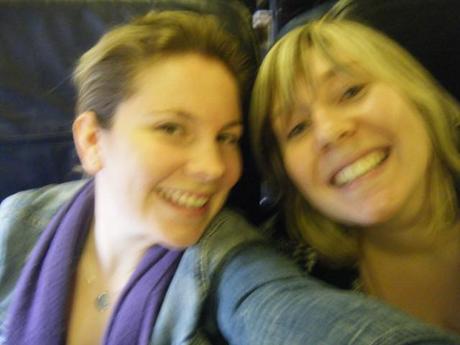 Kristy and I en route to Dublin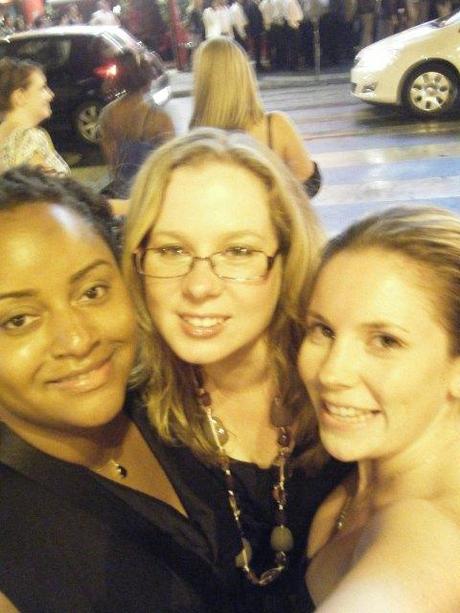 Renee and I in Paris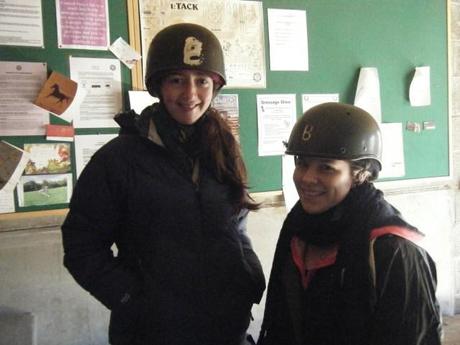 Mel and I in Wales