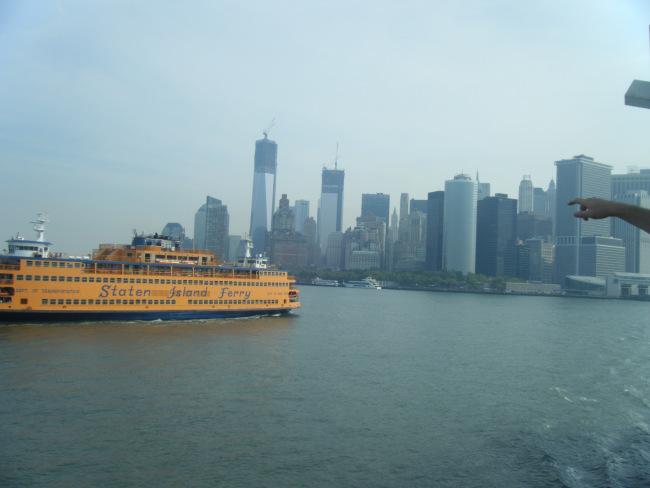 A group of journos were sitting in the pub when Darren Hayes' embarrassing nineties song came on the music video channel. I knew I loved you before I met you. Oh how sad and cliche we all laughed. Is it even possible to love someone before you meet them? And then I remembered New York City.
Sex and the City aficionado from way back I knew New York like the back of my hand at a very early age. Television like Seinfeld, Friends, SATC; guide books, fictional and non-fiction novels, biographies, travel articles. Anything to do with New York and I was obsessed. I wanted to go to New York University and have bagels and black coffee for breakfast. I wanted to walk in the village and see people I knew. I had a fair idea of where I wanted to live if I had the chance. Quite strange in retrospect I suppose. In comparison I knew nothing about London when I did indeed move there. 
The next logical step was visiting. As soon as I was earning a wage at a part-time restaurant gig during my university years I booked a ticket to the east coast at the tender age of 20. It was November and it was cold. The famous Rockefeller Christmas tree was under construction and skaters were spinning around Wollman Rink. I took a Sex and the City trip and found Carrie's stoop. Everything was pretty much perfect.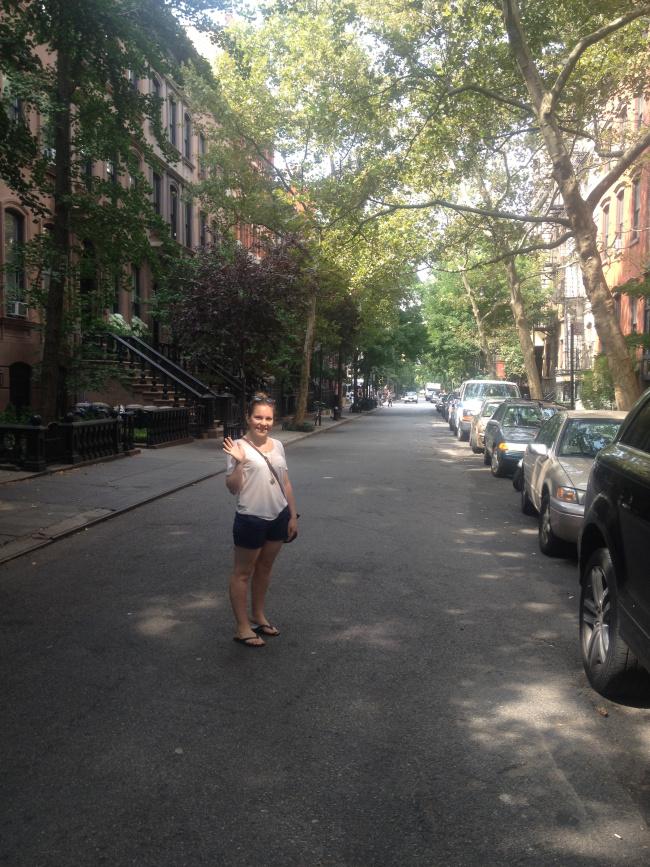 For the next four years I spent every conceivable way trying to find a way to get back there. I drafted plans to spend Christmases there. I thought about renting an apartment for 180 days (the longest time you're allowed to spend consecutive time in the US under the Visa Waiver Programme). I looked at university prospectuses. I researched staying in Brooklyn as a cheaper alternative. Finally, things fell into place. I revisited when I was 24, this time in summer. August. The city was humid. I felt like I'd come home.
In New York I feel like I'm in a vacuum- a bubble. An alternative universe. I'm in somebody else's body, witnessing events unfold around me from the perspective of someone who is remembering something from twenty-five years ago. 
During one of my final days in the city I took a stroll through Madison Square park. I stumbled across a film crew who were recording numerous takes of two girls strolling through the park while skaters and businessmen inconspicuously pretended to go about their day.
People filming things in New York streets is not unusual. Just the day before I'd observed another film crew at NYU. The cameramen at NYU prevented me from walking too close. This crew didn't. 
So I watched the young ladies filming and as much as I thought about it, I didn't know who they were. I just didn't. Nobody else seemed to either. So I did what any tourist in New York would do. I took a photo of the scene and walked away. Maybe one day I'll know who they are. Maybe one day they'll mean something to me I thought. 
Fast-forward six months and like most of the mid-twenties population I have become attached to Girls in a way that only people who constantly feel like they are failing at life in a Hannah Horvath fashion can understand. For those who haven't seen it, Girls is like Sex and the City for those of us who can't afford the Manolos, the penthouse apartments or the love life equivalents. I don't care what anybody says, it's heartbreakingly real to me and I am equally as fascinated by creator Lena Dunham as I am with Girls. 
So there I was in Madison Square park. You guessed it – watching the show in real-time, with little knowledge that it's themes, it's writing and it's comedy would be a huge revelation for me a little while later. 
Eventually watching the scene I had unwittingly happened upon close to eight months earlier was the biggest validation of my parallel universe feeling that I have ever experienced.