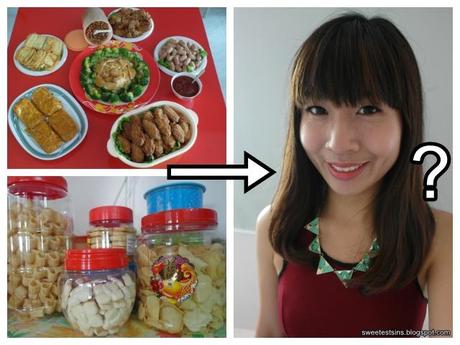 Chinese New Year is all about visiting family and friends, eating and drinking at gatherings and most of the time, it also means having late nights.
How was your Chinese New Year? I bet it was a fruitful one for us all who celebrate Chinese New Year. For many of us, Chinese New Year is also about bonding with our family over food.
Afterall, Chinese New Year means steamboat and those-to-die-for albeit high-calorie Chinese New Year cookies, no?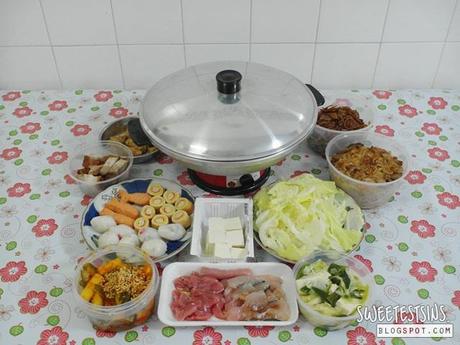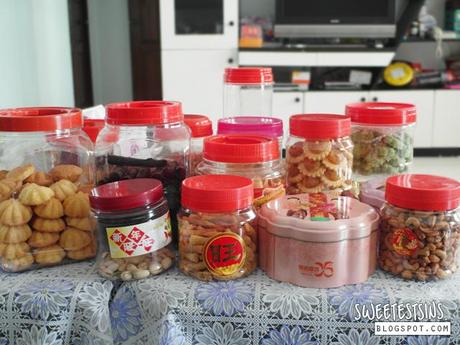 Although I'm quite big on keeping fit, how can I resist those homemade pineapple tarts, kueh bangkit, egg rolls, almond cookies, butter cookies and bak kwa? Afterall, it is a once a year affair right?
Traditionally, most Chinese visit their relatives' houses during Chinese New Year but lucky for me, our families agreed to meet up at a common place. Despite that, Chinese New Year keeps me very busy starting from the preparations till the end of Chinese New Year. On Chinese New Year Eve, my family will head over to Grandpa's for lunch and we go over to my Aunt's place for lunch on the 1st day of Chinese New Year. The 2nd day of Chinese New Year is spent over at Grandpa's. All these rushing around, late nights and snacking means that extra care should be taken to keep you skin in tip-toe shape!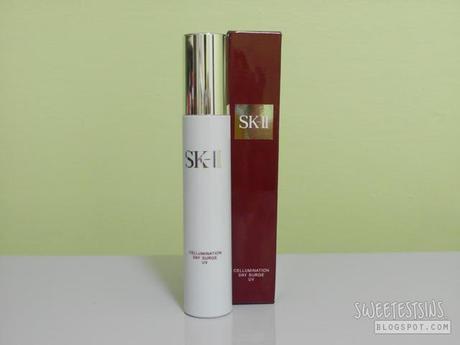 With all that running around, it is essential to have sunblock on to prevent spots from forming. Plus girls being girls, we definitely want to look our best during Chinese New Year. In fact, it is one of those rare occasions that I doll up with more makeup (such as foundation, eyeshadow, false lashes etc) than what I usually wear (eg. BB/CC cream, blusher, lip color and mascara).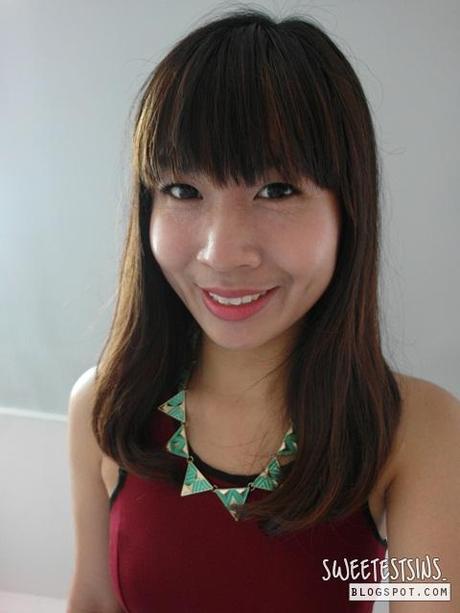 After a long day of house visiting, I'm sure the first thing you want to do upon reaching home is to lie down on your bed to get some rest or rush through removing your makeup. But if you want to look fresh and radiant the next day, be sure to double cleanse before heading to bed! With the weather getting drier and more windy, there is no doubt that it's gonna be harsh on our skin if we do not load up on the moisturizer. Hence, it is recommended to use a good moisturizer so that your skin don't get dry.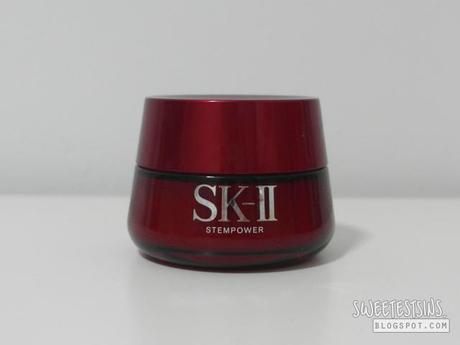 Applying sunblock prior to makeup application, thoroughly removing your makeup and applying some moisturizer before heading to bed during Chinese New Year does not guarantee that you will be able to maintain that radiant glow after Chinese New Year. Afterall, those yummy Chinese New Year cookies or fried food you indulged in might cause sudden breakouts, sore throat or even make you put on extra weight.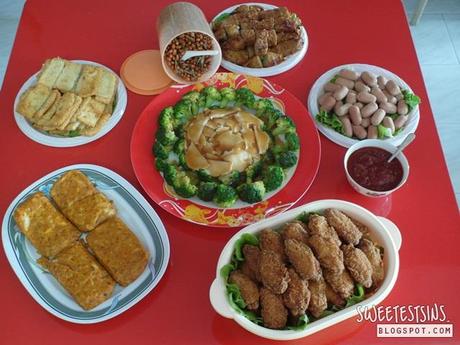 If you can't control the amount of junk food that you are putting into your mouth, make sure you drink lots of water or herbal tea.
The most common and noticeable aftermath most people experience post Chinese New Year would be lacklustreness, dry skin, dark eye circles and breakouts. To combat the lack of luster due to late nights because of Chinese New Year celebrations, I would exfoliate with a gentle face scrub.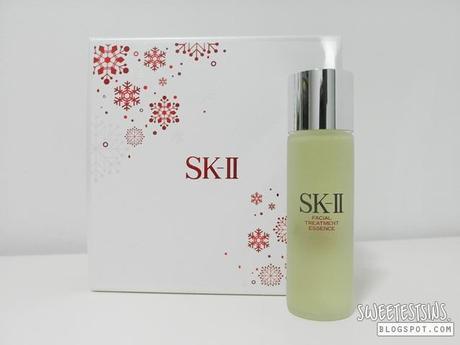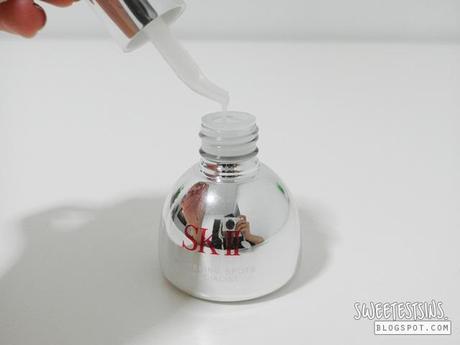 After which, I'll soak cotton square pads with SK-II Facial Treatment Essence and Whitening Spots Specialist in the ratio of 1:1 and leave on for about 15-20 minutes for a quick fix. A tip: you can intensify the effect by placing cling wrap over it. This helps to brighten up your complexion and soften your skin.
Also, with Valentine's Day being just one week away from Chinese New Year, I'm sure you would want to look your best for that special someone and the last thing you would want him to see on you is dull skin!
Hope you had a great Chinese New Year and that you found these tips useful!
Love,
Patricia
You might be interested in these posts:
☮SK-II Cellumination Blogger Challenge
☮SK-II Empower Me Campaign Launch Event with Sheila Sim
☮SK-II 10 day Stempower Challenge
☮My experience with SK-II Facial Treatment Essence
☮[New] SK-II Stempower
☮SK-II Stempower Essence review
☮Brand New Year, Brand New Skin
☮The SK-II Magic Ring Test and SK-II Whitening Spots Specialist
☮Using the SK-II Whitening Spots Specialist
☮How to take care of your skin Post-CNY
☮ Chinatown, Singapore | Must-visit before Chinese New Year
☮ CNY Outfit Shopping and Chinese New Year Eve Reunion Dinner 除夕团圆饭
☮ Chinese New Year Day 1 初一 : Outback Steakhouse review and River Hongbao 春到河畔
☮ Chinese New Year Day 2 初二 featuring CNY ootd


--------------------

CONNECT WITH

--------------------

SWEETESTSINS