Clip in hair extensions is a fast, easy and temporary method that can change your look in just a few minutes and bring you longer and fuller hair. All clip in hair extensions have one or more pieces, called weft threads. These weft yarns come with attached clips that you can easily clip in or out of your hair. Compared to other permanent hair extensions like u tip fusion hair extensions, clip in extensions are easier to install and less maintenance.



Step 1: Wash Clip Hair Extensions
Comb them before washing clip in extensions. Add a mild shampoo in cold water, soak the clip in extensions in the sink, comb your hair with your fingers, and wash and twist the hair extensions out of the water and remove. Next, apply the conditioner to the clip in extensions and leave it to rest for a while. Carefully squeeze excess water out of the clip in extensions and place on a wig stand to dry.
Step 2: Brush In Hair Extensions Properly
When combing clip in extensions, we recommend using a wide-tooth comb or soft-bristled brush. Be patient with brush clip in extensions, starting from the bottom and slowly combing up towards the root of the hair extension.
When encountering hair tangles, take out the tangled hair separately and comb slowly. Repeat this process until the clip in extensions is soft and silky.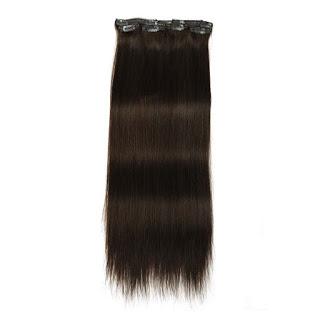 Step 3: Moisturizing Clip In Hair Extensions
Apply Argan Oil or sprays from the mid shaft down, avoiding the bonds. Leave-in conditioners and hydrating oils are great for hair extensions, especially if they are feeling dry.
Step 4: Drying Clip In Hair Extensions
clip in extensions After washing completely, pat dry with a towel. Do not rub your hair. Lay the hair extension flat on a towel to dry, or use a wig stand to hang the hair extension to dry.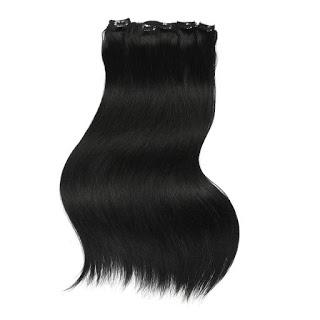 Step 5: Styling And Coloring Clip In Hair Extensions
Don't forget to use a thermal protector before using hot tools, it will protect your hair extensions. We recommend that you find a professional hairdresser to help you, because improper treatment may cause hair to dry and fall off, and it will not look so good. kriyya offers clip in hair extensions in various colors, including Black Hair Extensions, Brown Hair Extensions, Blond Hair Extensions, and Red Hair Extensions. Choose a color that matches your natural hair and looks very natural.
Step 6: Store Clip In Hair Extensions Properly
Store clip in extensions in their original packaging, or in a box large enough to fit them, in a cool, ventilated place. When stored, braiding them prevents tangles, ensuring they are neatly arranged and not piled up.