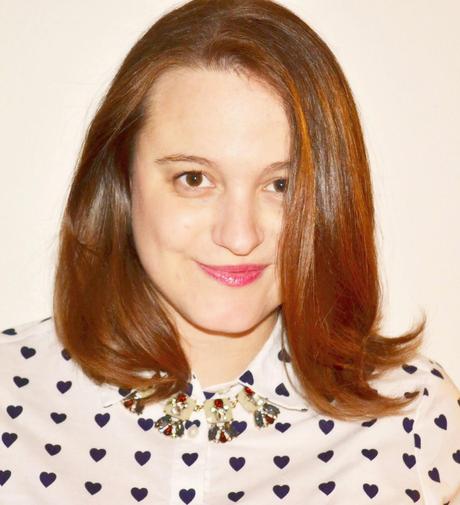 How to get salon styled hair at home. Tip # 1: don't Google "blow-out" while at work....
Styling your own hair may sound pretty basic to you, but mastering the blow-out is not a skill I have yet to acquire. I love my hair, I have always taken care of it with regular hair cuts, only coloring it at reputable salons to avoid mishaps (hello green hair), treating it with hair masques etc and using only the best shampoo and conditioner. But I never cared very much for developing a devoted styling routine. 
I consider styling my hair at home a "DIY project" because its a difficult and rare occurrence.  Over the past few years "blow dry salons" or "blow bars" as they are called have sprouted up everywhere here in Toronto. And I can totally see why; who actually ENJOYS standing there drying and styling their hair on a regular basis? I for one do not.
To be honest, before yesterday I had never been to a salon just for a "style".  I prefer to keep my hair in a messy bun or a braid, I even leave the house with it wet quite often. I figured my ineptness with the blow dryer was due to a lack of skill and knowledge. So I visited Pixii Salon on the Danforth in Toronto yesterday to get a sleek blow-dry and speak to the pros for tips on how I can possibly replicate this sort of thing at home.
Joanne my stylist (bless her heart for answering my 200 questions) took me through the ins and outs of the perfect blow-out. Check out our tips below...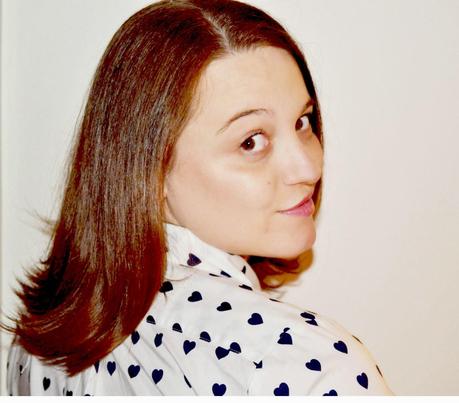 - If you've got the time and a little bit of  extra cash a pro can help you out. Typically clients who have pro blow-out's on the reg visit the salon about every 4 days or once a week depending on the texture of their hair.
- You're blow-out should last three days at least, or again, 1 week depending on hair texture. Obviously finer hair will get dirty quicker and loose its shape, signaling time to wash!
- When styling your own hair its best to start with squeaky clean hair. This seemed obvious to me but maybe not for all....
- Speaking of clean hair. Dry shampoo is a great product if you know how to use it properly. Its purpose is to absorb some of the oil on your scalp. Recommended use is day two and after of any blow-out.  A good dry shampoo also trains your scalp not to produce so much oil so u can eventually stretch out your washes if you incorporate this product into your regimen. Dry shampoo is NOT meant to replace regular shampoo!
- Specialized shampoo for color treated hair, dry hair, limp hair, curly hair etc is not a scam. Everyone's hair is different and requires a different type of TLC.
- A great product to try out if your using lots of heated styling tools is a heat protector.  This innocent spray is crucial when using straight irons or curling irons . Especially if you're doing lots of touch ups on already dry hair, say a day later with your flat iron. Heating up dry hair can cause damage and breakage so a heat protector best be applied here.

- On my hair a thickening lotion and a texturizing spray was used.  I asked why she used those products, specifically the texturizing spray. People tend to think that texturizing sprays are only good for the "beach look" but it can do wonders for fine hair that seems to just "slide" off the brush or get attacked by static.

- On what size and type of brush to use. A paddle brush to brush out knots or to untangle (its the secret to painless untangling) and a round brush is your best bet for drying. And you don't have to pull your hair out of your head either. A gentle touch still gets your hair dry and frizz free.
- What to tackle first? Section hair and eliminate the chance of any frizzy's by drying the hair that frames your face first. 

- As a finishing touch try running a flat iron over just the top of your hair style, this will make the style hold a bit longer. Add a light spritz of flexible hair spray just for any baby hairs and to add shine. You should be able to still run you're fingers through your hair. Hard, extra hold type hair stray is best reserved for updo's rather than blow-outs.
So there you have it, every day tips for the perfect blow-out. Thanks to Pixxi Salon, Toronto for having me and for teaching me a thing or two (or 20) about how to style my hair.
Pixxi Salon is an award winning, full service salon located in the heart of the Danforth, Toronto. For more info visit their website here