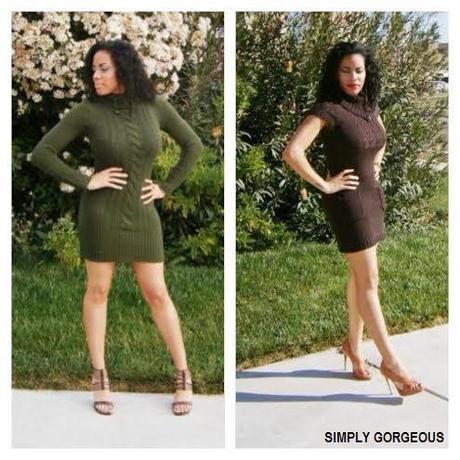 Hey! Last week I styled two different sweater dresses and I thought I would combine them into one post so hopefully this will give you some ideas and inspire you. Sweater dresses are very comfortable and depending on how you style them they can be worn all year round in my opinion. Lately the weather as been quite since in The Central Valley :) so I wore both sweater dresses with heels and without leggings or tights. But you can always style your dresses depending on the weather where you live. Keep reading if you are interested in seeing how I personally style sweater dresses.
How-To Style: Sweater Dresses
Outfit 1: Olive Green Sweater Dress + Heels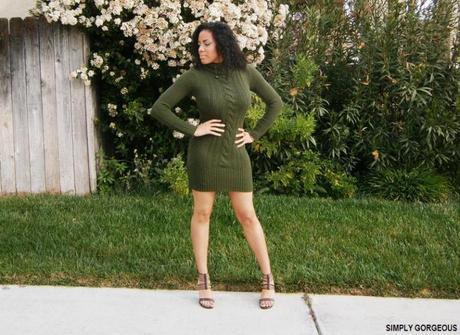 This sweater dress features long sleeves which is great to wear when it is a little colder, I paired this dress with brown strappy heels–I've had these shoes forever. This outfit can be worn going out with friends or a date, I would suggest wearing leggings or tights if you wanted to wear this to somewhere like work or church because it is a tad on the shorter side. This dress is so comfortable and strecthy so it will fit your body perfectly, I received this dress a few years ago for Christmas and I love it. Do you wear your sweater dresses with heels or boots?
Outfit 2: Brown Sweater Dress + Heels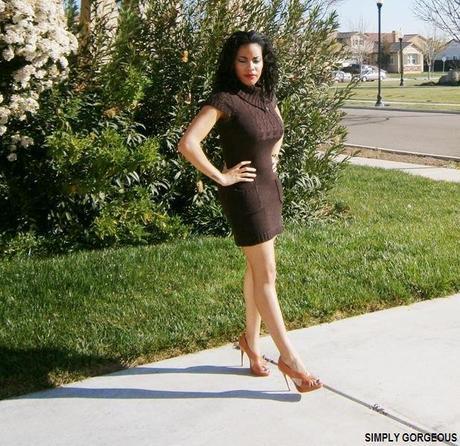 Okay so this sweater dress is very similar to the first one, it features short sleeves and two pockets on the front of the dress. I paired this dress with tan heels–I am obsessed with these shoes. Like I mentioned before this is a perfect outfit to wear on the weekends, going out with friends etc… also to be work appropriate just add some cute leggings–like with a nice print and you are good to go. Also you can add a nice blazer to wear over this sweater dress for those days when it is a little chilly and you want to look more professional. Do you wear sweater dresses all year round or just during the fall/winter season?
Which look is your favorite? Let me know in the comments.
Stay Connected!