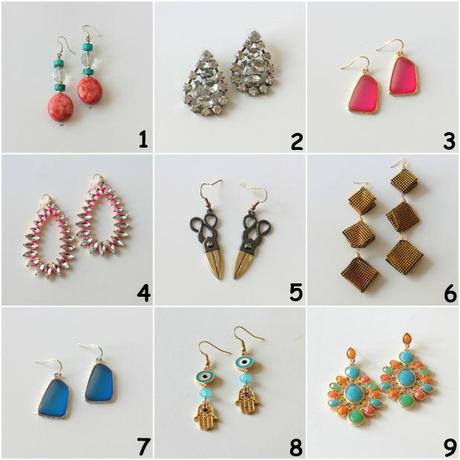 1

/

2

/

3

/

4

/

5

/

6

/

7

/

8

/

9

 
Thinking about the past, I can relate the origin of earrings to our own country. Queens and princesses from the yesteryears would wear long earrings and heavy jewelry and define the word 'Royal'
A statement earring can spruce up the outfit and make you look classy and feminine.   Quirky, edgy and something to add a little bit of spark to an outfit are a few options to select from. Most importantly the statement earrings can even help you add color to your otherwise monochromic outfit.
Quick tips on how to include them in your regular style:
• Accentuate your perfectly chiselled face with a great hair updo and earrings just ending on your neck.
• Draw attention to your collar bone in that beautiful off shoulder dress with chandelier earrings.
• Let your earrings make a statement and take a minimalistic approach for all other jewelry pieces. If your earrings are too long, strictly avoid the necklace.
• Keep the drama quotient high and avoid heavy sleeves, embellished collars for not creating a mess around your face.