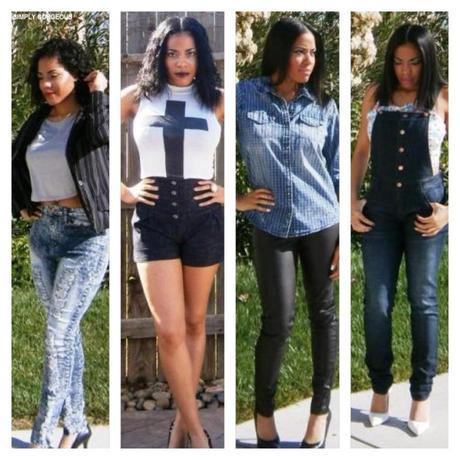 Happy St. Patrick's Day! Are you wearing green today? Well I'm back sharing another "how-to style" post and this time it features denim. I personally love denim and I wear it all year round it is so chic and very comfortable. In my wardrobe I have so many denim pieces ranging from shorts, jeans, leggings, and tops and all of these pieces are so versatile they can be worn casual or dressy and that's what I love most about denim. If you are interested in how I style denim then keep on reading and I hope this inspires you.
How-To Style: Denim
Outfit 1: Denim + Leather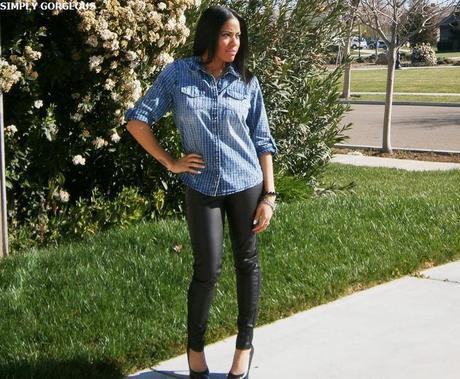 For this first denim look I kept if very casual and comfy, I am wearing faux leather pants, denim shirt and black heels. I absolutely love this denim shirt because I can wear it during the fall and winter and it definitely keeps me warm, however I can also rock it with shorts or a skirt for the spring and summer season to switch up my look. Do you own any denim shirts?
Outfit 2: Crop Top + Denim Shorts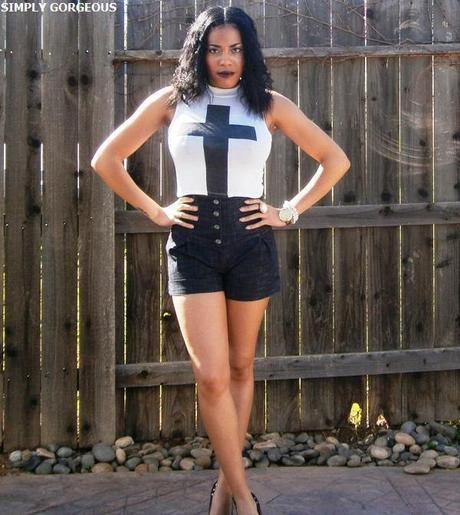 This outfit is the perfect spring/summer look these denim shorts are so cute and can be paired with heels like I am wearing or flats, sandals, etc… I decided to pair these high-waist shorts with a crop top and this is great for those who are not really comfortable showing too much skin since your legs are already out your stomach will be covered because whenever you wear a crop top and anything high-waist it cancels each other out so this look would be great for ladies who don't like to show off too much. Are you a fan of high-waist shorts?
Outfit 3: Denim Overalls + Floral Print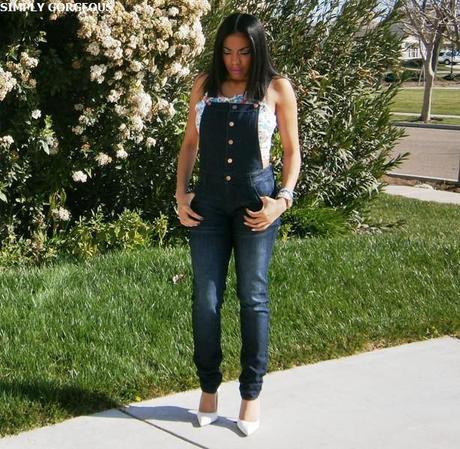 This has got to be my favorite outfit only because I am obsessed with overalls!!! These are so comfortable and I love that I can wear heels with these :) I paired my denim overalls with white heels and a floral print crop top. These overalls are my favorite piece in my entire wardrobe right now and I will definitely be wearing them a lot during the spring and season because they are so versatile. Do you own any overalls?
Outfit 4: Blazer + Denim Jeans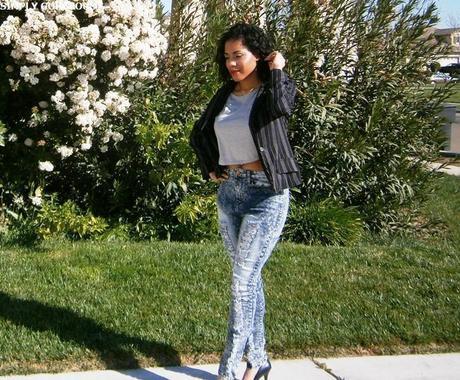 For this outfit I paired distressed jeans with a pinstripe blazer–I have had the blazer for years and it's a staple piece in my wardrobe. With this look I wanted to show distressed jeans can be dressed up just depending on your accessories, so through on a nice classic blazer and heels and you are good to go. This outfit is great for running errands or hanging out on the weekends. Do you love distressed jeans?
Which is your favorite look? Let me know in the comments.
Stay Connected!
Twitter | Facebook | Instagram | LinkedIn | Google +