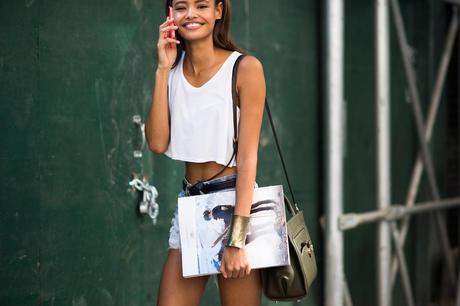 I denied to pack my crop tops!!!
Crop top craziness is still going on in my mind and yes I know it will be getting cold soon.
I bought my traveling look yesterday and because I am super optimist that the weather will be great in Athens.
I sent all my winter clothes to Ioannina, I am excited to live in Athens where I wouldn't be needing heavy coats and knitwear.
Malaika Firth is one of my inspiration when it comes to cool casual looks, I am loving these two outfits inspiration. I will advise you to thrown a trench coat or cardigan just in case.
I hope you are having a great week so far and looking forward to the weekend.
Kisses and cheers to crop tops in Autumn.