Google Gmail
Yahoo Mail
Hotmail
AOL Mail
Any email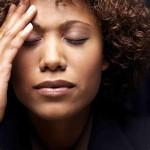 Allow yourself to get organised and p

lan your days if possible.This is easier said than done, but making a list of jobs that need to be done can help you take one thing at a time.It will also give you a sense of achievement everytime you cross one off.
Let other members of the family know how stressed you are feeling Delegate some of the tasks. Christmas is not just down to one person – everyone shares the duties on Christmas day.
Take a 10 minute break,Yes I know its hard when we have children even if its

just for a brew and sit down.It is important to take time to re-charge your energy levels you don't want to be running on empty.
Try not to say 'yes' to everything that's asked of you.It's ok to say no sometimes.
Breathing exercises.Fantastic way to relieve stress and only take a few seconds.
If Christmas is an emotional time for you,try to think about the happy times together.Opening up to others will also help you.
If you have small children who need occupying while you are busy, why not try giving them an early Christmas present or creative things to do.They could make table decorations for Christmas day.
Have fun laughter reduces levels of stress hormones.So put on a funny film, or have a laugh playing some family games.
Don't go over budget That's sure to see you worrying over Christmas and beyond  about how you're going to pay for it all. Children prefer your presence than your presents