Want to set Mailchimp Tags from Formidable Forms?
No matter you are running a small personal blog or a business website. You just need to start building your email list right now. And as you know, there are so many email marketing services, and lead generation plugins are available. One of our favorite methods for generating leads is, saving email addresses automatically when someone uses the contact forms.
A few contact forms offer this feature, and Formidable Forms is one of them. Plus, they have a new feature that will help us to set MailChimp tags from Formidable Forms!
So, let's get into the tutorial!
Formidable Forms
Formidable Forms is a popular WordPress Form Plugin
Their solution based forms are used by over 300,000 Businesses
Flat 30% off on all Premium Plans - Limited Time Offer (Offer ends Today!)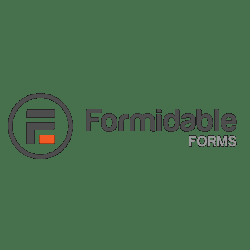 Learn More
MailChimp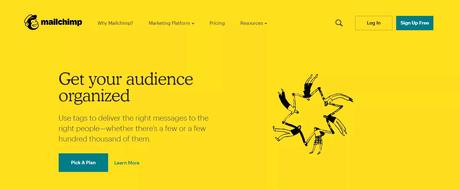 If you are new to email marketing and stuff, you might want to consider a lead generation plugin for capturing the leads and a service for sending newsletters. There are plugins like OptinMonster, Bloom will take the lead generation to the next level, and we can capture every lead.
On the other hand, MailChimp is a beginner-friendly email marketing service which got a free plan too… MailChimp and SendinBlue are our two favorite email marketing services.
In the MailChimp free plan, you can save up to 2000 email subscribers and send out 12,000 emails every month! The sending limit will get refreshed every month, and it can be managed by upgrading to a Pro account.
Creating campaigns, lists, and email templates are also easy on MailChimp. Plus, you can easily create an account without using a credit card, verify it, and start integrating it with your website to store the captured email addresses.
Formidable Forms

Formidable Forms is one of the top freemium WordPress form builder plugins available in the market. The free version called Formidable Forms Lite is used by more than 200,000 WordPress blogs worldwide.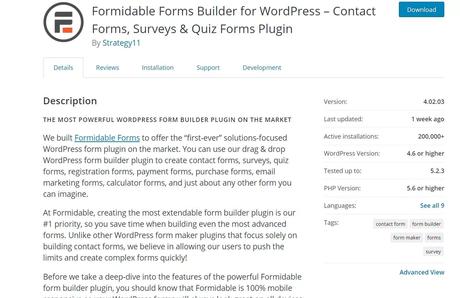 The free version plugin can be used for creating simple contact forms. If you are a beginner, you just need the free version plugin. When you represent a business website or a professional blogger, you might want to consider using the premium version.
Cuz it will bring you more awesome features and integrations.
The plugin got some cool features like conditional logic, file uploads, form templates, auto-responders, and integrations with almost every third-party tool and service.
Why Use MailChimp Tags?
The simple answer is – for categorizing!
Let's say that you are running a course website. So you do have free version subscribers and premium course subscribers. Free version subscribers will get limited support and basic courses. On the other hand, premium users will get advanced help and lessons.
Without messing up, we can categorize both users using MailChimp tags. Creating a tag called "Free," we can add the free version course subscribers.
If you create a tag called "Premium," you can add the premium users.
Pretty simple, isn't it?
Installation and Activation
The first thing you need to do is, purchase the premium version of Formidable Forms. As of today, Formidable Forms got four premium pricing options.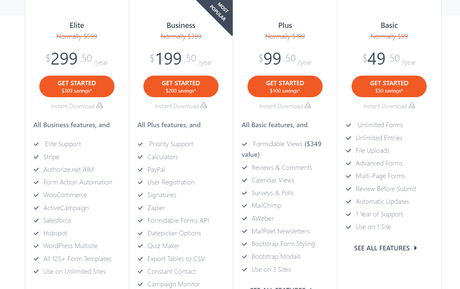 Basic – $49.50/ year
Plus – $99.50/ year
Business – $199.50/ year
Elite – $299.50/ year
For the MailChimp add-on, you need to purchase the Plus plan or above. Higher plans will give you more unique features and integrations. Basic plans will provide you essential features and integrations.
In each plan, you will be able to create unlimited forms without any restriction.
Once you have paid for the premium plugin, you will be able to log in to the Formidable Forms account, access the premium plugin files. You need to download it to your local computer and install the plugin on your WordPress site.
If you check your Formidable Forms account dashboard, you will also see a license key for verification. Go to the Formidable Forms plugin settings and verify the license key.
From now on, you will receive automatic updates and access to all their available add-ons.
How To Set MailChimp Tags from Formidable Forms
First of all, we need a form created using the Formidable Forms plugin. You can quickly complete a new contact form or use an existing one for doing this. In this case, we will be creating a new one.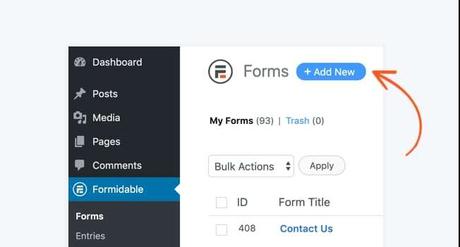 Once you have done that, install and activate the Formidable MailChimp add-on. This is an essential task. When you add, activate, and properly configure the add-on, you can easily sync your contact forms with your MailChimp account, lists, etc…
Without logging in to the MailChimp account, you can manage everything. This will probably save a lot of time! Edit a form that you created. Under form actions, search for MailChimp.

You could use the tag option from the text field. When you need to add 2 or more tags, add them as comma-separated (,). The changes will be saved to your MailChimp account.
This is how you can easily set MailChimp tags from Formidable Forms.
Get Started With Formidable Forms
You can get started with the Formidable Forms from below.
Get Formidable Premium
$This is an affiliate link
If you are not happy with the purchase, you can always get a complete refund. Just raise a support ticket and let them know within 14 days. They will issue a full refund for you.
Found this post helpful?
Please consider sharing this post with your friends and fellow bloggers on social media if you found setting up MailChimp tags from Formidable Forms. For more WordPress tutorials, you need to check out our blog section or WordPress archives section.
---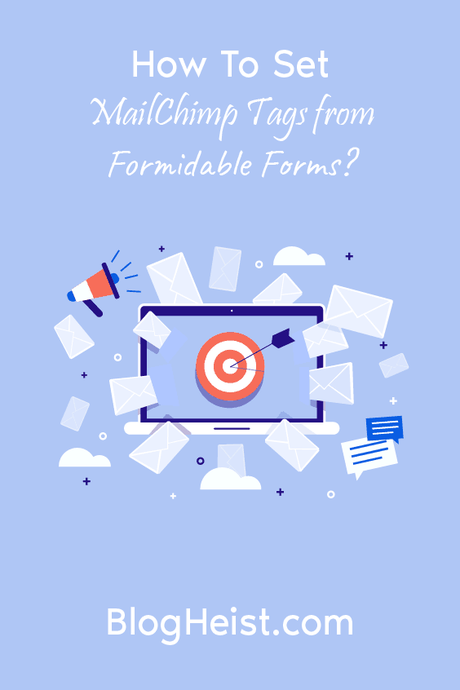 Did you find the article useful?
Then pin me to your Pinterest Board, so that more people will find me
(Remember: The more you give to the Universe, the more you will get from the Universe)
---
Related Articles You Might Like:
How to Integrate Formidable Forms with Aweber (Easy Lead Generation)
How To Create an Auto Loan Calculator using Formidable Forms?
Formidable Forms vs. Gravity Forms – Which one is the Best?
Formidable Forms vs. Ninja Forms – Which is the Best Form Builder?
How To Preview Before Submitting a WordPress Form? (Using Formidable Forms)