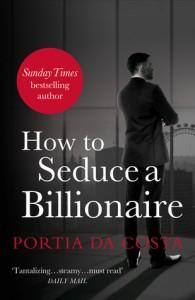 When I received this book for review, I voiced my apprehensions after seeing the cover in this post here. The cover was so similar to Fifty Shades of Grey that I was pretty sure I knew how the story would go.
And to a great extent I was right. The story is almost identical to Fifty Shades of Grey.
Here, Ellis is a billionaire with a tragic past, Jess is an employee in the firm that he has acquired. They meet one rainy morning when he offers her a lift in his car, and insta-love happens. Predictably, there are pages and pages of smut, interspersed by some banal conversation, and a lot of internal monologues where they marvel on the other's brilliance, before Ellis works through his demons and decides he can and will pursue his chances of a happy ending with Jess.
My Thoughts
Sigh! This book could have been so much better. It's actually got the germ of a very good plot. Most important for a romance, the lead pair is very likable. Ellis might be a billionaire dude, but he's a pretty laid-back guy and not the macho alpha male that is common in so many romances. I loved all his quirks – his odd almost archaic way of speaking, his clothes sense, even his choice of car. Jess is also a nice girl, and despite the difference in their stature, she is not all starry-eyed about him. Most important, she has interests and passions other than him. Another plus point is Ellis' encouragement and how he convinces her to pursue her goals and dream.
What I am trying to say is that the book could have been so much more romantic if the author focused more on these aspects of the book.
However it seems there might have been a memo handed out to her to make the story as racy as possible, and so there are just too many sex scenes (including one completely unnecessary BDSM scene), too many internal monologues, and overall just too much filler text. This book would have been awesome a hundred pages shorter, a couple of sex scenes lesser, and some slight change in focus. Right now, as it stands, it's pretty much Fifty Shades of Grey, just with more likable and relatable characters.
Overall, it was not a bad book, just not in my usual reading style. I also think if a book is a romance, 400 pages of it is just overkill. Really, the olden days romance novels which were about 200 pages or so, were just right. However, if you like steamy romances, and you don't mind the length, or if you like Fifty Shades of Grey, then this book might be right up your alley.
Huge thanks to Penguin Random House for sending me this book for review consideration.