People always ask me how to make the most of Twitter. My answer is simple – be authentic and engage. Success on twitter comes from helping others. It's okay to share information about your business, but you must meet the needs of your audience first.
The great thing about Twitter is that you can have real conversations with people. You can easily find others who share your passion and want to discuss the topic. Spend time building those relationships and you'll notice your influence and authority start to grow. Best of all, you will make some new friends.
Media Bistro recently published an infographic titled Which Brands Rule Twitter. I was identified as a Champion of Engagement.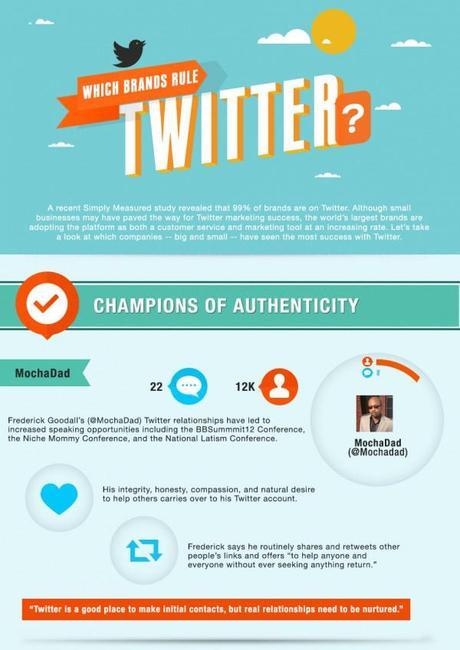 When working on your twitter strategy, don't focus so much on follower. Instead, focus on engaging with your audience in an authentic way.

Join the Conversation: How do you use Twitter?