A couple of months ago, I left a comment on a blog I had never visited before. Upon pressing "Send", I was redirected to a lovely "Thank You" page.
I found the idea really neat and decided to implement it right away on my blog. I created a page inviting first-time commenters to subscribe to my newsletter.
The result? Within a day or two, more than 10 visitors had added their names to my list!
Looking for an easy way to redirect first-time commenters to your "thank you" page? Here is a short tutorial to help you.
First, create a new page on your blog.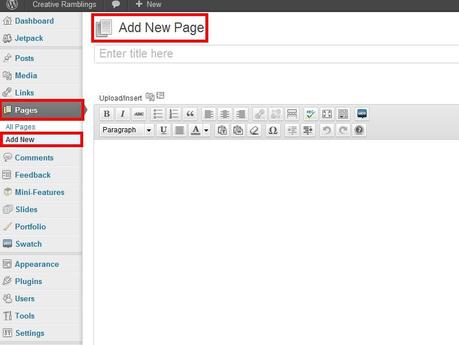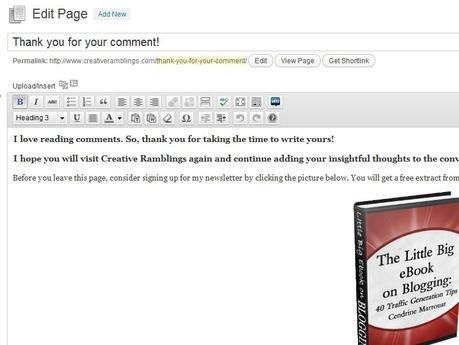 Then, install the Comment Redirect by Yoast plugin.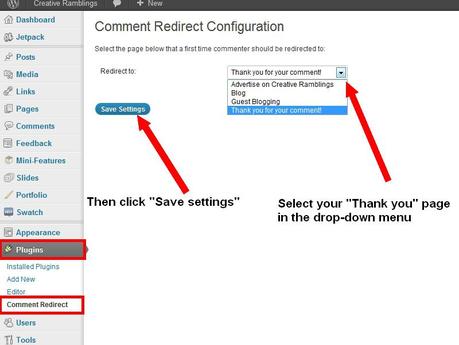 Now, every time someone comments on your blog for the first time, they will automatically be redirected to your "thank you" page. Pretty cool, eh?
I hope this little tutorial helps!