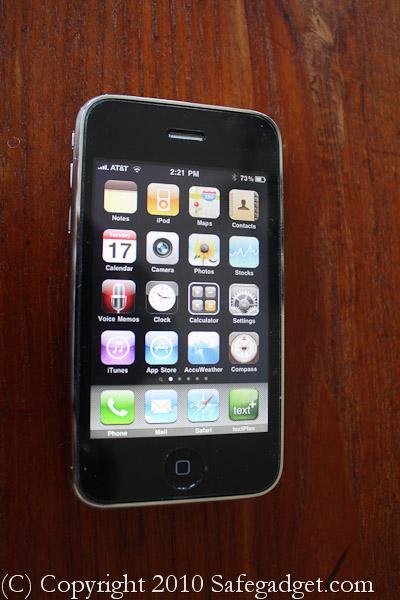 The only thing worse than spam in your email box is a spam text message on your cell phone or smartphone. For the last 20 years spam has been clogging up our email, and now it is in full bloom on our phones. Spam Texting needs to stop.
How do Spammers get Phone Numbers?
There are several sources of phone numbers for text message spamming.
Internet postings
Random phone number generation
Auto dialing robo calling
The Dangers in Spam Text Messages
Just like email spam, offers made in unsolicited text messages are full of bogus offers like free iPads, prizes, or gift cards, etc. Clicking on any link or calling a phone number listed in the text message can result in the following:
Malware being installed on your phone
Unauthorized charges billed to your phone
Recurring items added to your phone bill
Private information being transmitted to cyber criminals
Fighting Unsolicited Text Messages
The major wireless providers, AT&T, Verizon, Sprint, and T-Mobile try to do everything in their power to prevent these. Each person calling to complain costs them from $5 to $50. The carriers are banding together to create anti-spam and mobile security solutions. Slowly, cell phone technology will rise to the same level as email and anti-spam filters.
The Federal Trade Commission files suit against spammers to help reduce the problems.
You can complain to your wireless carrier and let them know that you are receiving unsolicited text messages by doing the following:
Blocking Text Spam
The major wireless carriers provide Free Spam blocking controls for users. However, there are restrictions.
Here is how you can access the blocking controls online for each carrier:
Verizon Wireless – They offer many different free options to block text spam.
Log into your My Verizon wireless account
Go to My Services
Go to Verizon Safeguards
Go to Spam Controls
Go to Internet Spam Blocking and Call & Message Blocking
Save desired configuration
There are 3 options for Internet Spam Blocking you can select from :
Block all messages from the web.
Block all messages from emails.
Block  up to 15 specific email addresses and/or web domains (i.e. domain.com).
There are 2 options for Call & Message Blocking you can select from:
Block all calls & text messages originated from specific numbers
Block up to 5 specific numbers at one time.

Expires 90 days from the date of your first block.
Can reestablish blocked number by adding blocking preferences after they expire.
Verizon also offers Usage Controls for $4.99/month per line. This allows you to block up to 20 contacts (i.e. phone number, email address, instant messaging screen names).
AT&T Wireless -
They provide different ways to block spam form their source:
Internet spam & email address spam:
Respond to the spam with "BLOCK" in the body
or
Log in to My Messages
Select Blocking Options under the Preferences section
Type the domain or email you wish to block in the Block List section
Click Submit to save changes
Create an Alias for your wireless number (Example: [email protected] instead of [email protected])
Log in to My Messages
Select Message Options under the Preferences section
Input your desired alias without the "@txt.att.net" in the alias option
Click Submit to save changes
Short Code Spam (4-digits are shown, not a phone number):
 Reply "STOP" in the body to block sender from spamming messages to you in the future.
Wireless Number Spam - AT&T does not currently offer a Free solution to wireless number spam. The only way to block wireless number spam currently is by signing up for AT&T's Smart Limits for Wireless. The service costs $4.99/month per line. Similarly to Verizon's Usage Controls.
You must purchase the Smart Limits feature before configuring Smart Limit options. Afterward, you may set up Wireless number blocking by following these steps:
Log in to your Wireless Account
Click the myAT&T tab
Click the Wireless category
Click Smart Limits under Enhanced Services
Click Blocked Numbers under your phone
Enter the 9-digit phone number you wish to block
Click Submit to add to your Blocked Numbers list
If mobile spam continues to be a problem, you may contact AT&T's Customer Service at 1-800-331-0500 for additional help or forward the spam to the short code "SPAM" (7726) to open an investigation. AT&T says, "There is no charge to report mobile spam. Messages forwarded to 7726 do not count toward your data usage or voice package."
Sprint -
They have a very complex system to manage text blocking, see this page.
or
Forward spam directly to [email protected] or call customer care at *2 (Sprint phones)/ 611 (Nextel phones). More information here.
T-Mobile –
Forward the message to "SPAM" (7726)
T-Mobile will send back a confirmation that they have received your message
T-Mobile will ask you to send them the number of the original sender so they can try to identify the identity of the spammer
*Note* Sprint does not have auto-blocking available yet & T-Mobile does not currently offer a blocking from the Internet.
Remove Text Messaging Completely
If the options to fight text message spam are not versatile enough, we recommend you disable text messaging completely. You can then use a third-party app to send and receive text messages albeit to a different phone number.
Verizon -
Call *611 and ask Verizon's Customer Support to disable text messaging for you
or
Remove text messaging completely from your phone online in your account settings by doing the following:
Log in to My Verizon Account
Go to My Services
Click Add/Remove Services
Select Messages
Click Remove
Click Next to submit request
AT&T -
You can also go to http://mymessages.wireless.att.com/ to disable text messages sent to you as email.  Call customer service to totally disable texting.
Sprint -Call Sprint Customer Service to disable text messages.
T-Mobile – Allows blocking incoming and outgoing text messages (SMS), picture messages (MMS), Instant Messages (IM), and e-mail to be configured online.
Apps to help you fight Text Spam Messages
These apps help you block texting spam.
smsBlocker – Android – SMS blocking & text filter tool
BlackList – Android – SMS blocking & text filter tool
Free Texting Apps:
Free apps are available to send/receive Text Messages for free on smartphones. These do require you to use a different phone number to receive messages. Simply turn off texting with your carrier and use this.
Text Free – iOS, Android – Ad supported.
Text+ – iOS, Android – Ad supported.
Google Voice
Google Voice helps you create virtual phone number to send/receive calls, messages, and texts.  It is available for iOS, Android. Simply turn off texting with your carrier and use this.
Texting spam is costly and time consuming.  There are many techniques for dealing with it, and most are free.