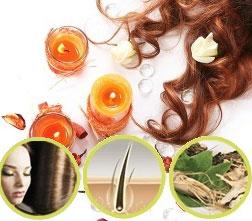 Hair plays an important role in the beauty of male and females. Bald male normally try to regain their hairs through different treatments. Many people are cheating in market by selling different hair growth and hair loss treatments. But I think individual should try the natural treatments to stop hair fall. Therefore I am sharing the most practiced natural hair loss treatment.
Castor oil: One of the best natural hair treatments is being done through castor oil in Asia for decades. Massage some castor oil on your scalp for 15 days regularly and you will feel the difference.
Hot oil treatment: Heat up any natural oil, specially mustard oil, coconut oil, camphor oil. When oil is slightly heated, massage it at your scalp. Leave it for an hour and then take shower with some good shampoo.
Natural Juices: Garlic and ginger juices are used to prevent hair loss. Simply rub these juices at your scalp before sleeping in night and wash your hairs in morning.
Increase Blood circulation through massage: Blood circulation in your head is very important to boost your hair growth and prevent hair fall, so a good head massage with any natural oil is very important on daily basis. Almond oil is very good for massage.
Use Green tea: Green tea contains antioxidants, Boil two bags of green tea in one cup of water and then apply the bearable warm green tea on scalp to prevent hair loss and increase the hair growth.
Tip: Avoid stress and tensions to fix the hormonal balance through meditation. You will see healthy hairs very soon.