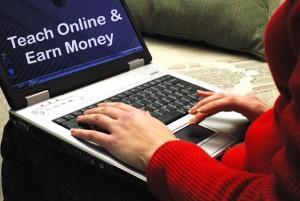 Teaching is one of the most respectable profession but now a days teachers are not earning good enough. Students who learn from these superb teachers start making the double or triple money than their teachers. But don't worry teachers, today I am going to share the precious knowledge and idea with you to earn money online through your teaching skills.
Udemy.com is a website which allows you to teach online and monetize your knowledge. Top ten instructors of this website earned combined $1.6 million in last year. All top ten instructors made more than $ 50k in last month.
How Udemy Works:
A wide range of courses available on this website. You can teach from designing to the corporate courses. In other words whatever you can teach start teaching and earning a good money. This platform allows you to create & publish plan & courses, promote the courses and start monetizing with your knowledge.
There are four easy steps:
Plan the Course
Create course' content
Publish the course
Promote your course
Udemy' Fee:
There are many websites which are offering the free courses. But remember space of premium courses is always there. I would love to use the free products but I must know that the all the features I can get in premium are not available in free so I will go for premium. Udemy also offers the free courses as well as the small courses at $20 to highest. 30% of your earnings will be shared with Udemy, for all the services, platform, support, students etc. which Udemy is providing in only 30% of your earnings.
Resources:
Udemy provides you the best platform online to plan, create & publish your course, as well as students and then teaching them online through Udemy. But it's not all, Udemy's team will also guide and advice you from the concept of your course to the promotion of your first four courses. I would say its some kind of free training for instructors which is being provided by Udemy.
The Udemy team and instructor community provide guidance and advice from the conception of your first course to the promotion of your 4th.