When it comes to the perfect relaxation getaway, the beckoning, sun-kissed cool waters of the sea or the pool are what come to mind. A beach or pool trip no doubt entails hours of great fun, but it is one that needs lots of preparation to make sure that you are ready for anything.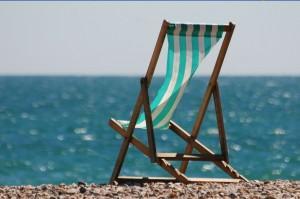 There are certain things you must follow in order to make sure that your trip would not go awry. Check out this checklist for a great vacation and follow the things you must keep in mind for your trip.
Knowing about the water area
You need to observe some safety nets to ensure that you and your family get the right kind of fun. This would include rechecking if there is a lifeguard on duty, knowing about pool access, the condition of water currents, and checking to see if there are sea creatures such as jellyfishes or stingrays.
Keep yourself cool
The sun can be brutally hot on your beach or pool trip, causing such problems as dehydration, heat exhaustion or sunburn. Because of this, you need to make sure that you bring plenty of water to cool off after a swim. Make sure that you've had enough food throughout the trip as well. Most importantly, you need lots of sunblock to ward off those harmful UV rays from the sun and to avoid painful sunburn.
Eat healthy food
A variety of food and drinks may be available at the beach or pool you're heading to, but healthy snacks can be a little hard to come by. Plus, prices may not be so friendly, so it's always best to pack a few sandwiches and fresh fruits to consume on your stay.
Fruits are indeed a great way to cool down and keep yourself hydrated. Nutritious and home-made snacks are always better options than some of the deep-fried offerings by the beach or pool.
Take extra precautions for your sun protection
More and more cases of skin problems have been seen lately due to prolonged exposure to the sun. This is why doctors strongly advise taking extra precautions to protect against the harmful effects of the sun's rays. Protect your skin by applying sunscreen that has an SPF (sun protection factor) of 30. Check if the product has a physical blocker, such as titanium or zinc oxide, as these are highly beneficial.
It is also advisable to reapply sunscreen every 90 minutes. If the product is not water-resistant, then it's advisable to reapply the sunscreen right after going for a swim. Wearing wide-brimmed hats and protective clothing is also recommended, even after sunscreen has already been applied. The general rule is, the less continuous exposure you have to the sun, the better.
Take other extra measures
Packing a few extra medications for first aid purposes can't hurt. This should include meds for headaches and kits for minor cuts, plus allergy medication, if there is any. Be sure to keep these in handy so that you won't lose it when the need arises.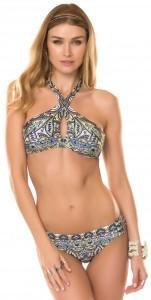 Pack accordingly
Make sure you have everything you need packed and ready to go. This should include, among other things, your towel, beauty and hygiene essentials, your flip flops, your change of clothes and of course, your fashionable bathing suit. For stylish swimwear, check out Swimsuits Direct, where you can choose your own ultra-chic swimsuit, just like thisBecca Festival V-Top Halter.