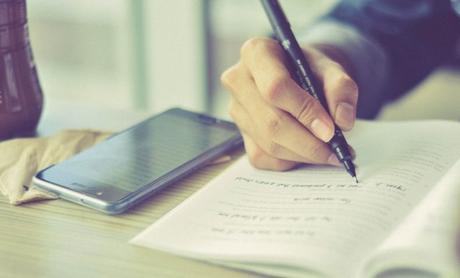 Are you getting ready for a pre-employment test in an interview process?
Pre-employment testing is a standardized system many companies use to collect data about potential employees during the hiring process. The tests allow employers to verify the accuracy of information the hiree supplies, better understand their capabilities and adequately measure their criteria. Depending on which test employers use, the assessment can also help determine how well the hiree will perform in the workplace.
Various pre-employment tests have gained popularity recently due to their accuracy, reliability and, most importantly, their capacity for allowing recruiters to quickly filter and manage large pools of applicants. Every corporate job opening attracts roughly 250 applicants, yet only one will receive a job offer. Pre-employment testing speeds up the overview and interview process by eliminating candidates more quickly. About 82% of companies use some form of these tests to accelerate the otherwise long and arduous process.
How Do You Prepare?
Whether you're applying for jobs or are currently going through the hiring process, odds are the company will request you take one of these pre-employment tests. Even though many job seekers believe there's no way to improve their score on these assessments, studying and advanced preparation can help you achieve a better outcome - and even score the job. So how do you best prepare to take a pre-employment test?
1. Familiarize Yourself
The first step in preparing for a test is to determine which exam you'll be taking. There is a wide variety of pre-employment testing criteria that generally fit into three categories - aptitude tests, personality and skill tests.
Aptitude tests: These tests measure learning and application skills, problem-solving and critical thinking. These talents are more difficult to assess based solely on a resume or interview, so employers often implement this test to better understand a candidate's ability to perform well on the job.
Personality tests: Exams like the Caliper or Myers-Briggs assessments paint a better picture of a candidate's behavioral traits, character and learning abilities. These are more difficult to study since there are no right or wrong answers. Rather, your honest answers help you and employers know whether your natural personality is a good fit for the positions and the company culture.
Skills tests: These tests, on the other hand, do have right or wrong answers and indicate your skill level in typing speed, literacy, numeracy, attention to detail and similar abilities.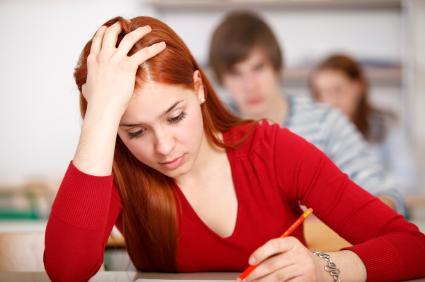 2. Relax
Once you determine which kind of test you'll take, try not to obsess over it or worry yourself into a frenzy. Keep in mind most employers use numerous systems and assessments to get to know you and understand your competency. So, the pre-employment test may only be a small part of the process - not the sole determinant in whether they'll hire you. References, cover letter, resume, interviews and background checks all come into play during the process, especially for those applying for senior positions.
If the company calls you in to take a pre-employment test, try to remain confident. Being visibly collected and confident will leave a much more positive impression on your potential employer than if you seem frenzied and defensive. Get a good night's rest beforehand, arrive early and begin the test with a positive attitude. When you finish, you'll know you did the best you could.
3. Be Honest
One of the best ways to prepare for a pre-employment test is to keep an open and honest frame of mind. This advice especially applies to personality tests. The more naturally and truthfully you answer questions, the more accurate the results will be. The last thing you want to do is lie about having stellar presentation skills and then have to present at a meeting when you score the job. This practice would make your new career much more difficult, and your performance would likely suffer.
A hire whose skills and personality don't fit the job description won't last long at the company. So, lying about your criteria will impact both you and your employer negatively. After all, the cost to replace a worker is often around one-third to one-half the employee's former salary. Replacing managers can even cost one to two times the prior worker's wages.
To avoid the hassle of firing and rehiring, simply answer test questions honestly. Remember, if the job is meant for you, you'll get it. Both you and your new employer will be better for it.
4. Practice
Performing at your best requires preparation. The test will include both simple and difficult questions interspersed throughout the exam, and each one is worth the same amount of points. Taking practice tests beforehand will allow you to identify the more difficult questions that may require more time to answer. You can then respond to the questions you feel more comfortable with first and save the hard ones for last, thus increasing your overall score.
Additionally, practice tests will familiarize you with the general format and types of questions on the exam. Most evaluation tests will be extremely similar to one another, so thinking about how you'd answer the questions before taking the final exam will allow you the opportunity to come up with better answers and give you an advantage over the competition.
Studying the company and the kinds of qualities they seek in applicants is also a must, as well as identifying which skills the job requires - these factors will give you a better look into what the test is likely to entail.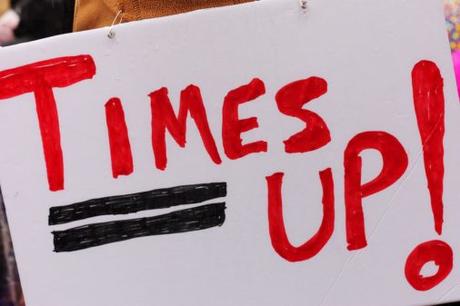 5. Time Yourself
Whether you'll be taking the pre-employment test online or in person, there will likely be a time limit to how long you can take to complete it. Aside from reading instructions and scoring systems carefully, you should allow yourself a certain amount of time to answer each question, depending on how long you have to take the test. Save time by answering the easiest questions first and skipping the ones that take longer to answer. Then, use the remaining time to go back and solve the more challenging problems.
Divide your time wisely when you take practice tests. You'll learn to keep a better eye on the clock and score as many points as you can. Practicing with a timer will also reduce your stress when it comes time to take the real test, allowing you to answer more easily and confidently.
Take Pride in Your Results
Like anything in life and your career, studying hard, being yourself and trying your best go a long way in making your dream job a reality. With these tips, you can know that - whatever happens - you finished your pre-employment test with results you can be proud of.
This guest post was authored by Alyssa Abel
Alyssa Abel is a college and career writer who offers advice on strategies to success. Read more of her work on her blog, Syllabusy.

Ms. Career Girl was started in 2008 to help ambitious young professional women figure out who they are, what they want and how to get it.