Shall we start with some nice Xmas Music? While Rudolph the Red Nose Reindeer is playing at the background…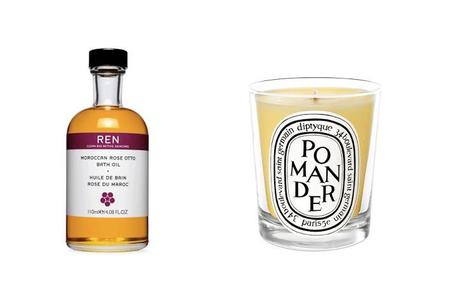 Start with a nice relaxing bath, put some DIPTYQUE CANDLES around your bath tub, fill your bath tub with hot water than pour REN MORROCAN ROSE BATH OIL to your tub, Ren Morrocan bath oil will not leave oily /greasy marks on your tub.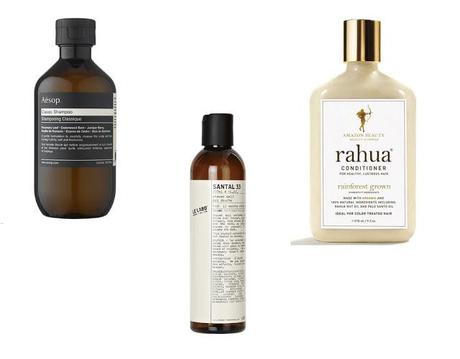 While you're still lying in your tube use AESOP BODY CLEANSER for personal deep cleansing, it will relax your body but it will clean up your body & will help you to get ready for your night, tine for shampoo & condtioner try AESOP CLASSIC SHAMPOO & RAHUA CONDITIONER finish it with LE LABO shower gel . Now time for body & skin care, while you are still in your bath robe after you get the excess damp on your skin pour ORMOROVIZA GOLD SHIMMER OIL to your hands rub & massage it all over your body let it soften & silken your skin.
Time to Prepare your skin for your makeup
- What do we Start with?
Kiehls Cucumber Toner is alcohol free and botanical. this will help you to get rid of the dirts still sitting in your pores and it will make your job easier for the next Cleansing step on this step we will be using QMS MEDICOSMETICS DEEP CLEANSING, apply it on a damp skin massage with circular motions rinse with water or wipe clean it with a muslin cloth. Now one of the most important steps is applying our mask EVE LOM RESCUE MASK Brighten up your skin and look perfect for this Xmas. We need to hit two birds with one stone as we do not have all day to hang about in the bathroom, while you are waiting your mask to dry and do its job, why not do some hand care? your hands must be chapped & dry after playing around in the bathroom, you need deep moisture & repair why not try KHIELS HAND SALVE. Now time to remove our mask and go for our skin moisturiser ESPA MOISTURISER &  DR SEBAGH PUFF EYE CREAM for puff eyes.
First Steps on our makeup
We are starting with HOUR GLASS PRIMER SERUM this is both serum & a primer double effect.
Apply Laura Mercier Secret Concealer as an eye primer and gently rub it into your eye lids.
Apply your eye shadow first to avoid your eye shadow dusts falling on to your skin and ruining your make-up.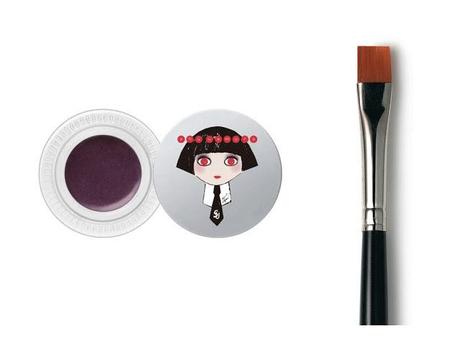 This year we will see lots of dark plums, Bordeaux start with SHU UEMURA BLACK SATIN PURPLE LINER apply as a liner with LAURA MERCIER FLAT LINER BRUSH blend it to your lids, than use the matching colours on SHU UEMURA BORDEAUX EYE SHADOW PALETTE with using the brushes on SHU UEMURA MINI BRUSH SET finish your eye makeup with Trish McEvoy Classic Black Gel Liner Pencil & one coat of ellis faas black mascara do not forget to use your Shu Uemura eye lash adhesivewith Shu Uemura BLACK AND LAVENDER LIBERTY FALSE EYELASHES after you finish inserting the false lashes finish your eye makeup with one more coats of ellis faas black mascara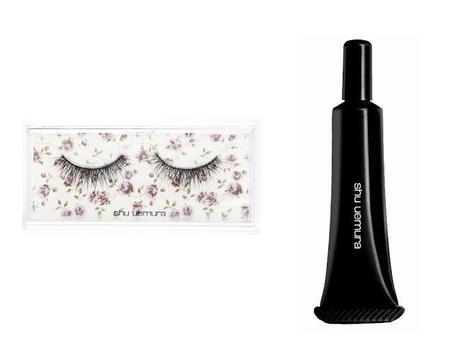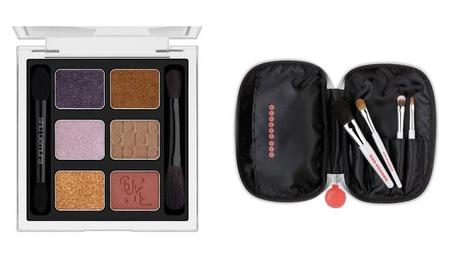 Now time for face makeup use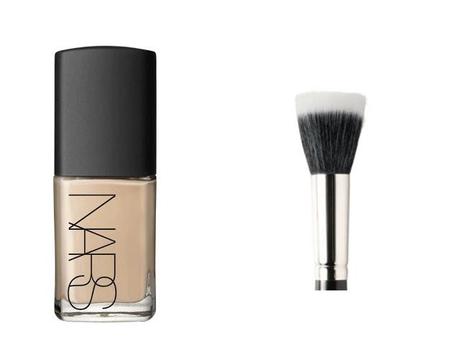 NARS sheer glow foundation with LAURA MERCIER FINISHING BRUSH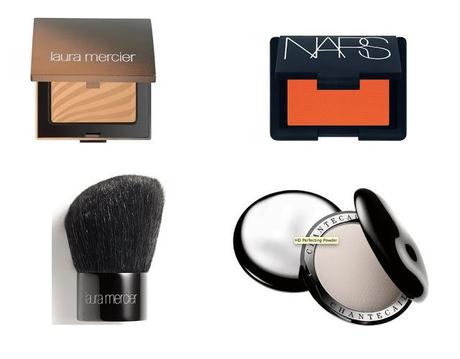 use LAURA MERCIER DUNE BRONZING POWDER & NARS EXHIBIT A BLUSH with LAURA MERCIER FACE BRUSH finish your look with CHANTECAILLE HD POWDER
Use FEMME ROUGE VELVET CRĂˆME LIPSTICK IN EMBRACE on your lips
use SECHE DEEP PLUM POLISH on your nails
Now before you dress up use
NARS BODY GLOW on all over your body neck line, legs & arms
Time for an extra hand care use DECÉLOR AROMA COMFORT HAND CREAM before you dress up
You are ready to dress up now, are you ready to go out ? Did you put your perfume? If not do not forget to use DIPTYQUE PHOLOSYKOS EDT 100ML or ESCENTRIC MOLECULE 03 100 ml.