Or, "how to pack twelve months and four seasons into two suitcases... period."
I really haven't a clue as to how I'm going to make it happen. With that said, my packing skills have considerably improved in the past decade. I went to Mexico earlier this year and managed not only wear all the clothes I brought in a tiny suitcase, but also have two or so outfits daily. Yes, I'm bragging a little bit ;). My most noteworthy packing feat took place during spring break of 2009, however; I spent 12 days traveling throughout four different European countries with only a small carry-on. Budget travel brings about awfully impressive accomplishments.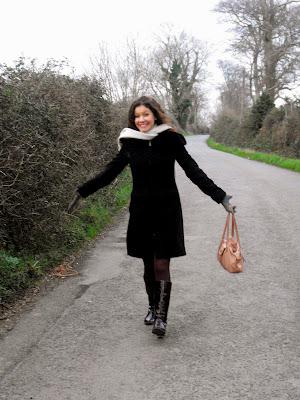 So although I may not be an expert, I am confident I can offer helpful advice while also pumping myself up to perform the impossible (a.k.a. pack twelve months and four seasons into two suitcases) and enjoying the outtakes from that spring break.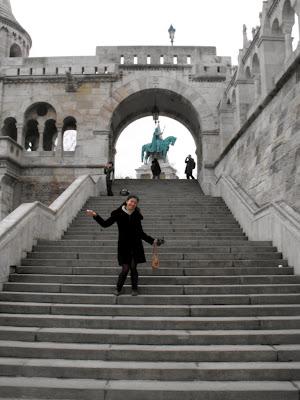 Two handbags. The clutch, filled with the essentials: passport, cash, credit cards, cell phone, etc., should fit inside the satchel or tote for easy transport purposes. Keep any travel documents, reading material, gadgets (with chargers), sunglasses, and a snack in the larger handbag. You're going to want to keep both close by en route, so make sure it can fit underneath a seat in front of you.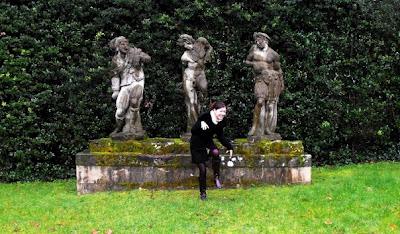 One carryall. How could you possibly fit all the clothes you might need in only one piece of carry-on luggage? Well, it's pretty simple actually. Put aside undergarments, pick one or two color schemes, and then...
Dresses. No matter the climate of your destination, a few basic, casual dresses and one nicer dress will roll up easily and can be functional in warm weather (obviously) as well as in cold (think tights with boots).
Accessories. Since you're most likely down-sizing, bring a few key interchangeable pieces like scarves, statement necklaces, and belts to diversify your outfits. I'd leave the expensive ones at home though.
Shoes. Only three pairs, my dear, including the ones you're wearing. Choose wisely.
Products. Get ready to streamline your beauty routine and plan for a more natural look. Only pack the necessary items like shampoo, conditioner, toothpaste, lipstick (for fancier nights), concealer (for post late-night days), and a hair product (unless your texture is nicer than mine and you can go without). Oh, and soap! I've never been to a hotel that didn't have it but some hostels may not. Everything must abide by regulations size-wise.
Jeans. I'm a big jeans girl so I always bring one pair of which I wear on the plane. You can apply your pant-of-choice to this rule.
Pajamas. Don't forget them. Better yet, have them double as workout clothes. 

 Woolite is perfect for washing these and other clothes in the sink.

Other stuff. I doubt it'll fit so either go without or layer it upon your travel outfit. My own usually includes jeans (as mentioned above), a tank, sweater, scarf, a jacket, and comfortable though not completely unstylish shoes with socks (a must at security checks these days). I choose to wear the most heavy items as they often take up the most room in any suitcase.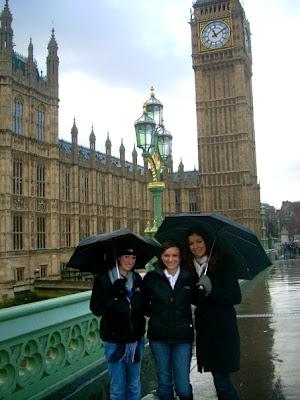 To be honest, I'm actually not planning on any packing for Paris tonight (I prefer last-minute packing, remember?) , but I will be packing for my very last getaway of the season. Late tomorrow morning, my friend Steph and I are driving to Boston to visit our many sorority sisters residing there. Is it not just totally ironic that I spent a weekend in Beantown before my last study abroad experience? I think it's a sign, though I have no idea of what. Ha. Anyway, wishing you a great one!