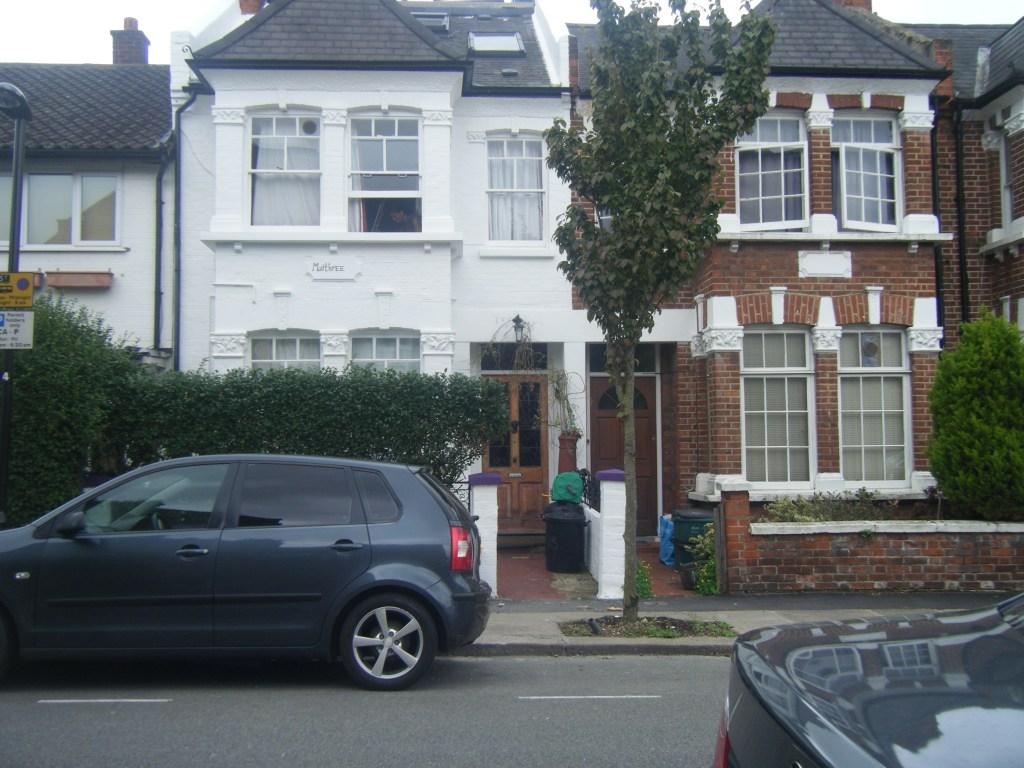 How to get your own Victorian dream house!
As mentioned in an earlier post, I field alot of questions about the logistics of my travel, particularly finances. Recently though I have unintentionally become a guru for all things related to moving to the United Kingdom. And because there are so many facets involved with a big move like this I've decided this will be the first of a series of posts- your definitive guide to doing your OE in the UK. Where should you live? What time of year is best to go? What are the expenses like? How will you cope in a big city? Where can you meet people? If you've ever toyed with the idea of moving overseas , this is for you.
You did it! This is what your visa will look like.
Getting a visa
First thing's first. Don't even think about doing anything under the table. If your itinerary places you in the United Kingdom for more than a few weeks with an open-ended ticket and no visa, expect to be grilled and possibly denied entry. Most places, save for perhaps hospitality, will ask to see your visa when you apply for work. Get everything above board and apply for your visa.
Where? The UK Home Office has a handy website where you can enter which country you originate from, or are currently living in. This will bring up specifics detailing what kind of visas you might be eligible for and how to apply for them. The most popular kind of visa is the Tier 5 Youth Mobility which allows citizens of certain countries (including New Zealand, Australia and Canada) eligible for a two-year working visa provided you:
-Are between 18 and 31 when you apply
-Have 1800 pounds available in your bank account at the time of application
-Have never applied for a "working holiday-maker" scheme in the UK before
-Have no dependents living with you in the UK
You will also need a passport with at least the number of years your visa is valid for. If your visa is for two years, make sure your passport has two years on it!
Okay, feel like you meet the requirements and are ready to apply? Head over here and fill in the relevant application form for your country. Once you've filled in the form satisfactorily you will then be scheduled a biometrics appointment at a specified location (for any Aucklanders reading, your biometrics will be scheduled at an office on the North Shore). As scary and complicated as this sounds, it's actually just a half hour out of your day to drop off your supporting evidence and documents (you will be notified what you need to bring), your fingerprints will be taken and a photo I.D. They'll keep your documents and, assuming you make the cut, will use the evidence provided to make your visa. Allow several weeks for this process.
London Calling…
FYI
Don't screw up your biometrics appointment, or your application form, or your supporting evidence. If something is amiss – if you don't have exactly the right funds, the right amount of time left on your passport, even the wrong supporting documents (wrong sized photo etc), your visa will be declined. It will be a long process to apply for another.
Your initial application form will ask you for a start date for your visa- the date you plan to arrive in the UK. Evaluate this accurately because once this date is stamped on your visa you can't change it. So for example,  if your visa starts the 16th of July, be aware that if you arrive on the 16th of August, that's a whole month of your visa you won't get back. It doesn't sound like much, but in two years time you might be wishing you'd made the most of it.
On that note, once you've got this visa process going, you have to be very sure it's what you want. You can't put your visa on hold once it's arrived, freshly printed on your passport. You can't apply for this visa again, once you have it, you have it. If you postpone your time, or decide it's not what you wanted, you better make sure!
Scraping together 1800 pounds (the equivalant of about $3485NZ at time of writing) in a short amount of time for your visa application might be a bit of a tall order for some. Particularly if you've just shelled out for flights and insurance. Fortunately there is a small loophole. You must provide three months worth of bank statements to prove you are legitimately saving your funds yourself. Any large credits will be questioned- unless you have a signed letter from the creditor, explaining that the money is a gift, donation or work bonus. For the sake of stressing a bit less over finances, if you are able, ask a parent to transfer the money you need and ask them to write a letter explaining the credit as a birthday or graduation gift. Make it a likely story though, if your birthday was six month's ago, it won't fly. After your documents have been collected you can transfer the money back- immigration won't ask to see your bank accounts at the UK border. (But definitely DO have that amont of money in your account when you arrive, regardless. Anything less and you would be putting a huge financial strain on yourself.)
Your visa is eligible for work in the United Kingdom. This doesn't just limit you to England, you can also work legally in Ireland, Scotland and Wales. Unfortunately you cannot work in Europe with this visa. In order to work in European countries you must apply to those immigration offices separately.
Lastly, once you have your visa- look after it. Replacing a lost, stolen or damaged passport is a reasonably common process. If you lose your visa, it won't be as easy to get a replacement. Guard it with your life! Don't take it clubbing and keep it locked in a safe if possible. You can't be too paranoid when it comes to your visa and your passport!
Has this article been helpful? If you have any other questions about getting a visa, feel free to ask below !
Next post: So I got the visa- Now, how much do I need to organise before I arrive?