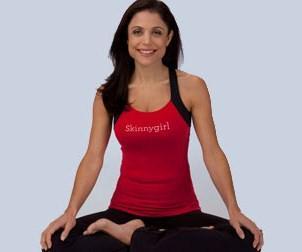 This is the fifth post in a series of 5 posts about blogging: why to start, how to start,how to get readers, how to build community and how to monetize your blog.
There are so many ways to monetize a blog these days.  The catch is that most of these ways require a LOT of traffic.  More importantly, you need a fiercely loyal fan base and a very niche topic too.
In addition, you may have to invest some money customizing your site and having a professional make it look pretty.  Advertisers (and even some of your readers) will have expectations about your site's looks and the value they want it to deliver if you're going to have advertisements up there. Credibility is huge if you want to get paid people!
Beware: some readers will stop visiting your site or start to make snide remarks once you start to monetize.  This is the strangest thing to me considering that when you keep a blog that is 100% ad-free, they're your biggest fans.  We all have to eat, right?!  Ask any blogger, this scenario is unfortunately a true story.  Therefore, if you're new blogger who is writing with the intention of monetizing, you may want to carefully consider how, when and why you are monetizing your site.  Some people have better luck with advertising/monetizing right from the start.  Others do better with building trust and credibility for a few years before monetizing.
Here are 11 ways people make money online and a real example of each method.
1. Information Products: e-books, coaching and/or how to videos.
Info products are the easiest and quickest way to make money online.  If you know more about a topic than the average bear, you can package your information and sell it.  Creating an e-book is a great way to test this out.  You can even recruit others to contribute to your e-book.  Jairek Robbins, the son of world-famous Olympian and motivational speaker Tony Robbins, has some great information products out there.  I even own a few of his pre-recorded coaching programs.
2. Membership Site/Group: a site that provides premium content for a periodic membership fee.  Most membership sites include coaching, discussion forums, how-to video's, expert advice, social networks and/or premium articles.
Pam Slim's Escape Cubicle Nation Community
3. Public Speaking: Tony Robbins
Like I mentioned above, Tony Robbins is the man.  He is also a very unusually successful public speaker so don't assume you can go from blogger to millionaire in a few years.  It may take decades.  For more advice on how to build a career as a public speaker, check out Jane Atkinson's blog, books and "Wealthy Speaker System."
4. Event Host: Hosting networking or niche Meetups & events can be a fun way to make some money around the topic of your blog.
A great example of someone who is rocking in this space is Bump Club Chicago.  They hold luncheons, classes and social events for pregnant women and new Moms.  You can charge a ticket price, get some gift bag donors, food/alcohol sponsors and there you have it- revenue!
5. Online Brand Rep: This model is somewhat of a celebrity revenue model.  If brands and companies think you're influential enough, they'll pay you decent money to host Twitter parties, write sponsored blog posts on your blog, be a featured guest blogger on their blog, Tweet, run contests online and give out coupon codes to your following.  Basically you're like a real-life human endorser for their brand and products.
I'm an example of a real-life (non-celeb) blogger who has done paid brand repping.  I've done this type of work and earned a free lap top, free designer clothes and cash!  This role can come in the form of sponsored blog posts (with a few relevant links somewhere within the posts) and hosting Twitter chats too.  Lots of Mommy Bloggers make a big living doing this since companies love reaching Mom's whoa re typically the shoppers and household decision makers. Note: I only rep brands & products I personally love and would personally buy with my own money. If I can't honestly suggest it to a friend or reader, I refuse the opportunity regardless of how much it pays.
6.  Dedicated Emails: niche-topic email newsletters that are typically sponsored or include affiliate links (see # 14).
Daily Candy & Daily Worth are amazing examples of dedicated emails. Daily Candy sends an email out daily about a cool store, salon, product or service in your area.  Businesses wait months to get on these emails because they go out to a very targeted audience.  This company makes a killing by promoting companies in a fun and somewhat disguised way to an trend-seeking audience.  Daily Worth is newer on the scene and sends a short (and surprisingly fun & entertaining) daily email on the topic of personal finance. They make money because each email is sponsored by a credit card, credit score or financial management company.
Tip: In any online business, your email list is your most valuable asset, so the earlier you start to build it, the better.  Even more bonus points if you collect demographic info.
7. Online Advertising: Banner Ads, Text Link Ads, Advertising networks
Honestly, this is what most people assume earns bloggers & online businesses the most money but it's quite the opposite.  I wouldn't bank on this method to pay your bills but I still need to mention it. Although over time you can earn steady cash from advertising, it may take years to buy more than a few cocktails with ad money.  Plus, no one likes a cluttered and banner-ad riddled site.  I'm not going to bother giving you real life examples of this one because we've all seen banner ads.  My guess is that if you've seen a lot of banner or text ads, you aren't a huge fan of the site anyways.
8. Coaching:  If you write about a specialized topic and want to earn money by helping others, this method might be for you.  Although there is no legal requirement to become a certified coach, it is a good idea in many cases.
One of my favorite coaches who is truly earning her living thanks to her online presence is Michelle Ward, aka the "When I Grow Up Coach."  Michelle is a career coach who specializes in helping those who are in creative fields. She offers a free session to new clients in addition to workbooks, workshops, e-courses and she even does paid speaking.
9. Productizing Bethenny Frankel is no doubt the queen of this monetization method!  Bethenny's mission is to "democratize healthy living." Most of us know Bethenny for her Skinny Girl Margarita's (she now has Skinny Girl sangria and White Cosmo's too!) but did you know she also has shape wear, a cleanse program, personal training package,  books, yoga DVD's and more?  Bethenny has taken a simple niche & mission statement and created products around it.  Being on a reality TV show was likely what fueled her business success.
10. Lead Generation This method is especially popular for programs advertising going back to school for some type of specialty, career certification or graduate programs.  In addition, insurance companies, credit card companies and credit score websites use "CPL" to pay bloggers and website owners each time someone fills out a form and submits for information.
11. Affiliate Marketing is simply the art of getting paid a percentage of sales each time something is purchased via a link found on your website.  In other words, you place a link on your site that has a special code in it that is linked to you, and the retailer tracks click through and purchases.  You get a percentage of sales or flat commission each time something is purchased.  Some bloggers make a TON of money through affiliate marketing.  Be sure to carefully consider what you write about if this is something you are considering.  Generally, technology review sites make the most with affiliate marketing.  Other high-paying niches include writing about how to make money.  Note: some states have strict laws about affiliate marketing.  Check out sites like Commission Junction to find great products you can sell as an affiliate.
Check out John Chow, ProBlogger or Copyblogger for examples of people who are making a killing through affiliate marketing.  In addition, they also happen to teach people about making tons of money which is ironic.
 How else do you see people making money online?  How do YOU make money online?  We'd all love to know any tips or secrets you have!