Today, email marketing is something that's used by almost every business - in fact, it's used so much, that it can go in the opposite way if you're not doing it effectively and in a way that stands out from the crowd. When it comes to email marketing, it's all about composing not just email bodies, but also subject lines that stand out and make your recipients take notice, rather than ignoring them or moving them straight to the spam folder. But if you're on a budget, it might seem like an impossible task to achieve; how can you make your brand emails stand out from the crowd when you're up against big companies with huge budgets? The good news is that it's very do-able with the right tools, resources, and a little bit of creativity.
#1. Focus on Your Subject Line:
The subject line of your email is often the sole determining factor as to whether or not it will be opened. If people aren't opening your messages, then it really doesn't matter how much thought, time, effort and money you put into the body - it's all going to go to waste. Don't leave it to chance when it comes to subject lines. Be provocative, different, and exclusive with your subjects. And, don't be shy of adding a little negativity! Statistics show that emails with negative words in the subject lines tend to have higher open rates.
#2. Keep it Short and to the Point:
The number of emails opened on mobile devices has doubled over the years, and it's rapidly on the rise. And nobody wants to spend ages scrolling through a lengthy marketing email when they are on the go. So instead, make sure that you keep the body of your email short, sweet and to the point. And when it comes to the subject line, bear in mind that most email apps cut it off after about 25 characters, so keep that short too. Tools like Litmus are a great idea for checking exactly how your email subject and body are going to appear on a mobile device.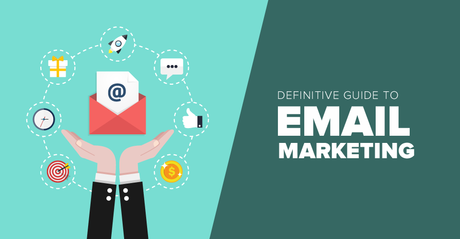 #3. Use a Good Email Marketing Program:
Sending out emails manually might be a way to save money but in the long run, it takes up so much time that you're probably losing out on money you could be earning when you're sending emails instead. The good news is that there are several affordable, easy to use email marketing services out there - many of which offer email templates that you can work with to quickly come up with a professional-looking, engaging email body utilizing both text and images that will stand out to your readers. Check out Send in Blue for a comprehensive list of some of the best email marketing services on the market today; you can compare all the different features, prices, and extras to find the one that will work best for both you and your business.
When it comes to sending marketing brand emails, creating messages that stand out and grab the attention of your readers doesn't have to be a costly or time-consuming exercise.
Did you like this article?
1. Please share it with your network, we'd really appreciate it!
2. Would you like to write for Computer Geek Blog?
3. Keep subscribe to us and follow us on Facebook and Twitter for more tips & ideas about new technology.

Savita Singh is the author of computergeekblog, She has a superlative knowledge of Graphic and Web designing. She is a part time and award winning tech blogger who loves to write about latest technology, social media and web design. Her blog focuses on creative things of designing and tech, providing professional opinions on designing products, performances and a variety of business.