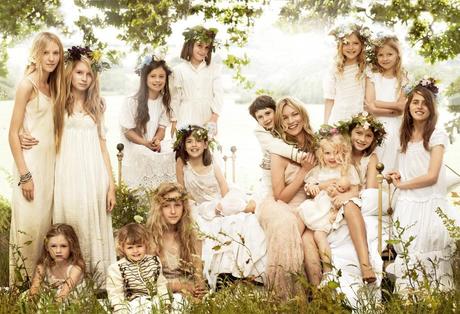 Summer is the season for adorable outdoor events.  However, the outdoor element should have you thinking about several fashion and makeup considerations that are vastly different from indoor events.
Outdoor makeup is an entirely different animal than indoor makeup.  Out in the elements, your control over external factors is minimal.  Humidity, wind heat, sunshine and rain all have the potential to ruin your makeup.  Here's how to have the perfect look for an outdoor event.
Start with accepting the idea that you will be wearing much less makeup than you normally might wear to indoor events. Perhaps you live to pile on the makeup…while this is never advised it is definitely going to make you look even more awful attending an outdoor event.
Wearing too much makeup outdoors ages you, accentuates any flaws you might be wanting to downplay and generally doesn't look classy. Consider getting a wax a few days prior to the wedding. In the bright sun, every stray hair on your face will stand out and absolutely detract from your otherwise beautifully flawless look. If you don't have time or don't have any facial hair. Check again. At least coordinate your eyebrow wax close to the event if nothing else.
If you get regular facials, make sure your facial is at least a week in advance of the event. When you get a facial, many of the toxins or clogged pores start the process of working their way out of the skin, this creates breakouts or blemishes for several days. While not necessarily that big of a deal, you might still want to avoid such an occurrence on the day of the event. So simply try to schedule your facial in advance of the event.
Wash your face in the a.m. with a gel cleanser to avoid grease and unclog pores.
After washing your face, swipe a cotton ball soaked  toner across your visage.  A toner with salycylic acid will remove dead skin cells.
When applying moisturizer to your face, apply 1/2 to 1/4 the amount you might normally use. Saturating your skin prior to a day in warmer weather may make your face look overly oily.
Using a sunscreen is super important for outdoor events especially in direct sunlight.  You don't want to transition from a daytime look to a lobster for the evening portion of the event. A sunscreen with silica helps create a shine-free base for your makeup application.  Try Amore Pacific Natural Protector with SPF 30.
Instead of using foundation, which in the bright outdoor light may tend to look clown like, opt for a bronzing self-tanner which doesn't streak or run in the heat.
Your lids need several steps to ensure a great outdoor look. Start with primer, swipe on a cream color, set it with a powder shadow in a similar hue. Stick with neutral or lighter shades you won't believe how unnatural and zombie-like you will look with a dark eyeshadow usually reserved for candlelit dinners.
You certainly don't have to, but if you choose to wear a liner, be certain to use a classic waterproof pencil, nothing liquid. Only use the liner on your upper lash line and seal the liner with matching powder eyeshadow so it will to smudge as easily.
Eyelashes require a clump-free light mascara application. Go with a waterproof formula such as YSL's Everlong Waterproof Mascara.
For lips,  use a gloss or a balm / stain hybrid, it provides sheer color with enough moisturizers to only attract good attention.  Dry lips should no longer be accepted with all of the amazing lip options out there.
Blush will give you instant color and accentuate the shape of your face.  You don't need much in the sun because your skin will likely naturally flush a bit.  Avoid a stain because it may look unnatural in direct light, especially if you aren't an expert (myself included) lightly apply some blush in strategic areas dependent upon the shape of your face. See my post: How to apply blush based on the shape of your face.
Have a great time, because you look fabulous
Remember, less is more in the sunny outdoors!