Women know how much of a struggle it is to find the perfect swimsuit. This is why it's imperative to be able to make your swimwear last longer for more quality fun. There are several ways in which you can achieve this. Read these tips to know what you can do to give your swimwear some much-needed TLC.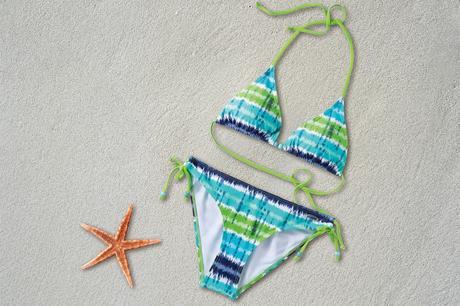 Hand wash your swimwear
When you get home from your beach or pool trip, worn out and tired, avoid laying aside your bikini and delaying its much-needed cleaning. This can be disastrous for your swimwear. Never put off the washing of your suit, as this can contribute to its fading and wearing off.  You need to hand wash your swimwear immediately, as the salt in seawater or the chlorine in the swimming pool can have damaging effects to your garment.
Soak your swimwear for fifteen to twenty minutes in a gentle solution such as liquid hand soap. Keep in mind that you should never wring out your swimwear or put it in the dryer as this can cause stretching and fading of colors. Let the excess water drip out on its own instead.
Be careful where you sit with your swimwear
It may not seem like much, but sitting in a certain area with your swimwear on can also affect the longevity of your garment. Your swimwear may rub against the rough surface of the poolside or the sandy beach, so make sure to lay down a towel or wrap a sarong around your waist first before sitting down on these areas. This is because exposing your garment to these surfaces can snap the fibers in the spandex of your suit, resulting in the thinning out of the material.
Give your swimsuit a break
Spandex is known as a memory fabric for a reason: it takes 24 hours for your swimsuit to get back into its original shape. This is why it's important to give your swimsuit some time to breathe before putting it on again. To do this, avoid wearing the same garment for consecutive days. Instead, alternately wear different suits so that your swimwear can return to its normal shape, helping it last longer.
Taking care of your swimwear may involve a few minutes of extra care, but just keep in mind that it will all be worth it in the long run. These tips will help you make your suit last longer, enabling you to have more fabulous times to come.
We at Swimsuits Direct know how important it is for you to have the perfect swimsuit and keep it. Check us out for more chic swimwear options, featuring the season's latest styles. Find the perfect swimwear for you here at Swimsuits Direct, just like thisBecca Tulum Bralette, perfect for the summer.