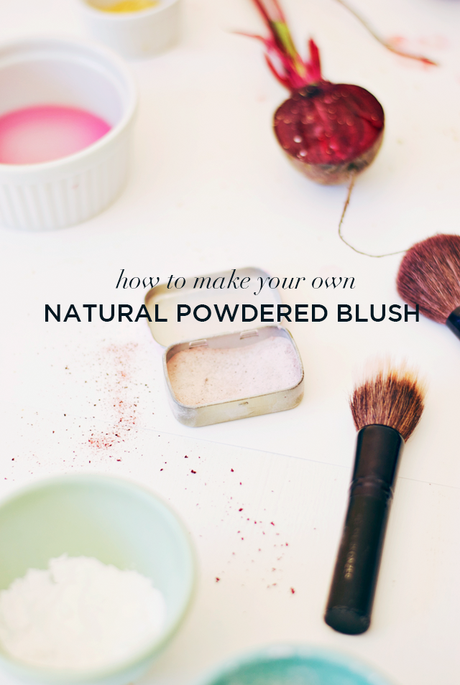 This post is part of a social shopper marketing insight campaign with Pollinate Media Group® and All You® and Real Simple® but all my opinions are my own. #pmedia #SpringintoMeTime http://my-disclosur.es/OBsstV
My latest homemade, natural beauty creation is powdered blush. I am kind of a blush hoarder. I honestly have about 15 different blushes and cannot stop buying them! It was high time I made my own, and I am pleased as a peach with the results!
This natural powdered blush was inspired by the lovely cover of this month's Real Simple magazine and all of their amazing anti-aging tips. I've been a little burnt out in the mommy department lately, as I shared last week, and thought this simple beauty DIY would make for some good "me time." I picked up a copy on my weekly Target run and read it while drawing a nice bath with some chocolate, and I soaked up all the the inspiration. By the way, you can save $2 off any purchase of Real Simple®, All You®, or PEOPLE® magazine now through March 28, while supplies last. Oh, and you get another 15% off select magazines if you use the Cartwheel app through April 17, while supplies last. (Gosh, I love that app with all my heart. I am that lady holding up the line with all my coupons and deals! Ha. Sorrrry!)
This homemade powdered blush has only three natural and delicious ingredients. Yes, you better believe I taste tested it! I was this close to throwing some in a smoothie and drinking it. And isn't that always such a grand feeling, knowing that the products you are using on your skin are natural and safe? I think so, too!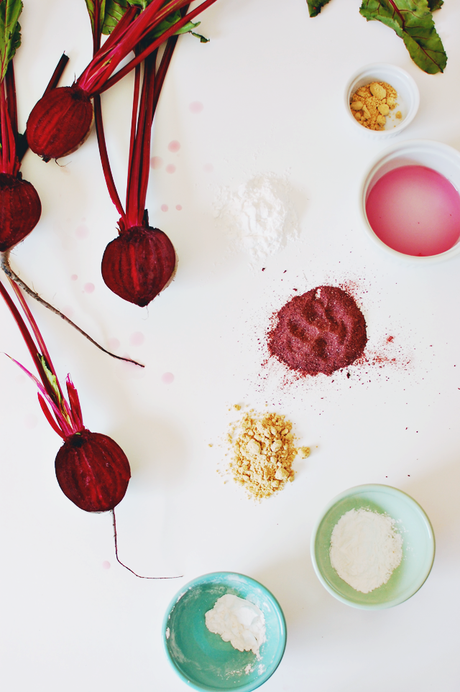 Homemade Natural Powdered Blush
Ingredients:
Beet root powderArrowroot powderGinger powder
Directions:
1. In a small tin container or empty makeup container (I used an old Altoid mini tin—high five for recycling!), put 2 tablespoons of beet root powder. (FYI, if you find your beet root powder is a bit coarse or has crystals in it, run it through a food processor so it is an extra fine powder.) 

Mix in 1 tablespoon of arrowroot powder and about 1/2 teaspoon ginger powder.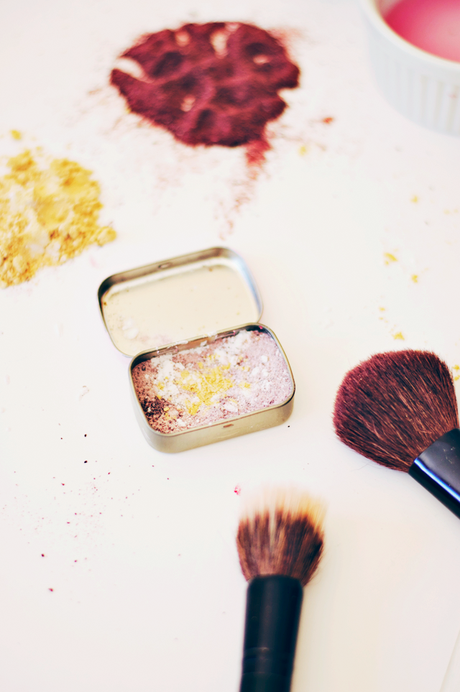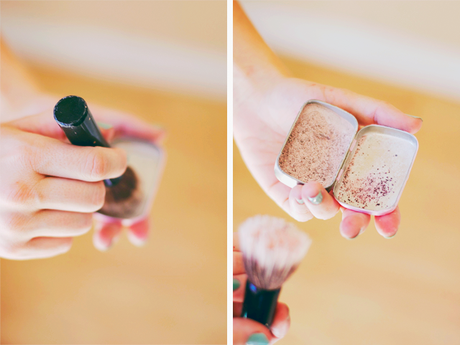 2. To make it a lighter tint, keep adding arrowroot powder. Conversely, if you would like it darker, add more beet root powder and less arrowroot powder. The ginger powder gives it some shimmer so feel free to adjust that based on the amount of glimmer you like in your blush. I personally like my blush a REALLY light pink so I added almost an equal amount of arrowroot powder. Also, my beet root powder was a bit grainy so I added a dab of water to my brush to break open the crystals for a more saturated color.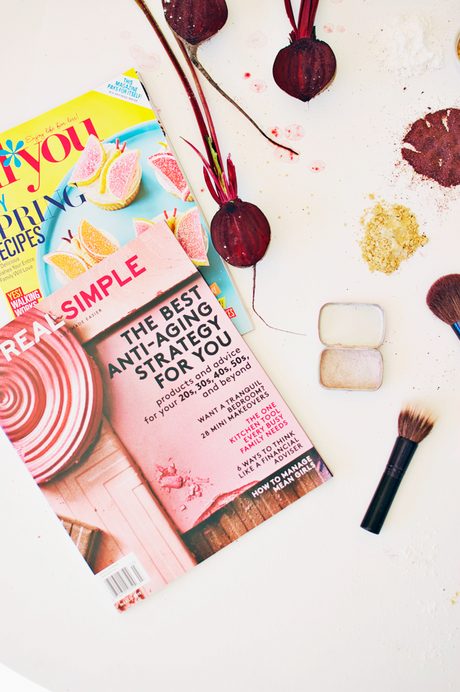 3. Grab your blush brush and swipe it onto the apples of your cheeks. The beet root powder base creates a beautiful, rosy shade, which looks wonderful on various skin types. All you have to do is adjust your tint! Enjoy, my beautiful friends!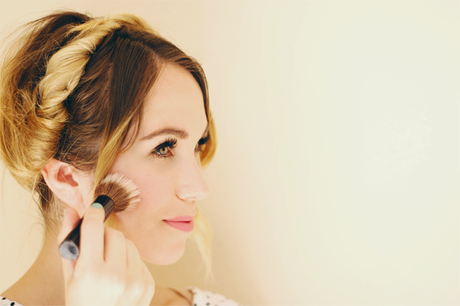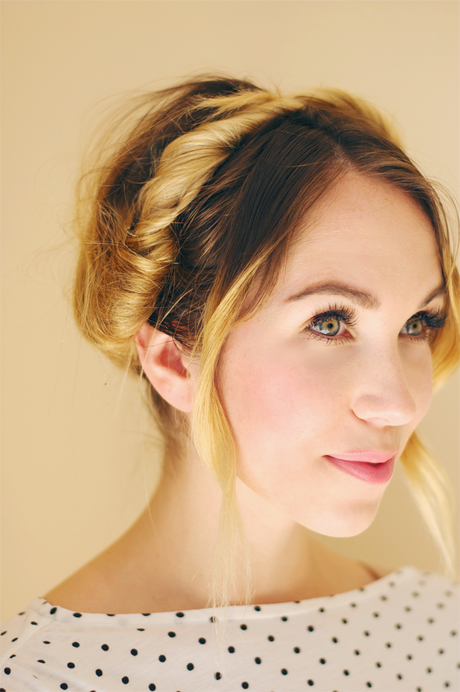 If you love natural, homemade beauty products, be sure to check out my facial cleanser, exfoliating scrub, whipped body butter, and insect repellent!