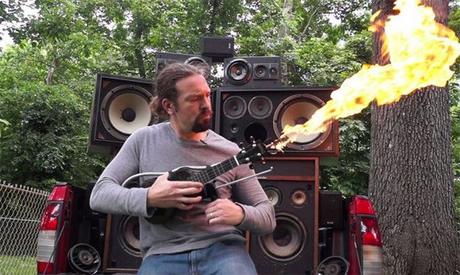 This one guy named Caleb Kraft got way too excited about that scene that he's actually decided to build himself one. However, instead of replicating the guitar from the movie, he has created a scaled-down version with a Ukulele.
Caleb's flamethrower ukulele is fully functional. You can both play it for music and roast chicken. Caleb says that it can also be upgraded with a microcontroller and servo to release flame upon playing certain cords.
Read Also: Lyre Made of Human Skull Is the Weirdest Music Instrument
Want one of these for yourself? Lucky for you Caleb has shared all construction details for his creation over at its Make project page. Proceed at your own risk, if you're actually insane enough to give this a try.
[ Via: Make / YouTube ]
(All images, trademarks shown on this post are the property of their respective owners)
Follow @nrjperera – Roshan Jerad Perera