Last summer while my mother was visiting we had taken my kids to the beach and of course at the end my daughter had to collect some shells.This time with my mother around with her eye for crafting she saw these amazing translucent mother of pearl like shells right where we were standing.She immediately asked me to collect them,she had a great idea to make flowers out of them..which is no surprise as I do remember when I was my daughter's age creating flowers for a wall hanging out of shells.It hung many years on our wall..
Shells collected we went ahead and made these terrific anemones.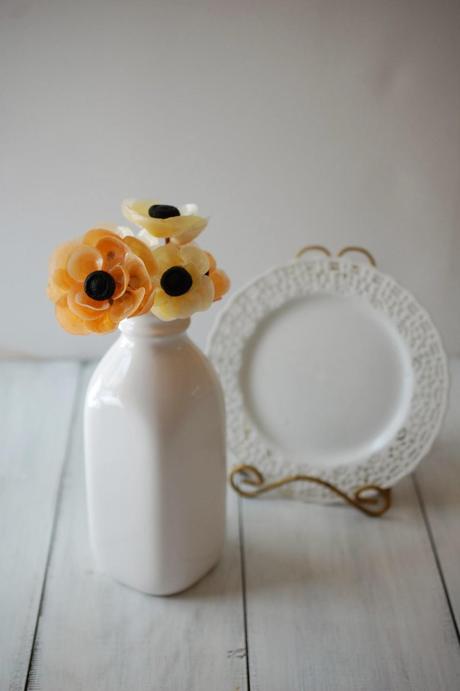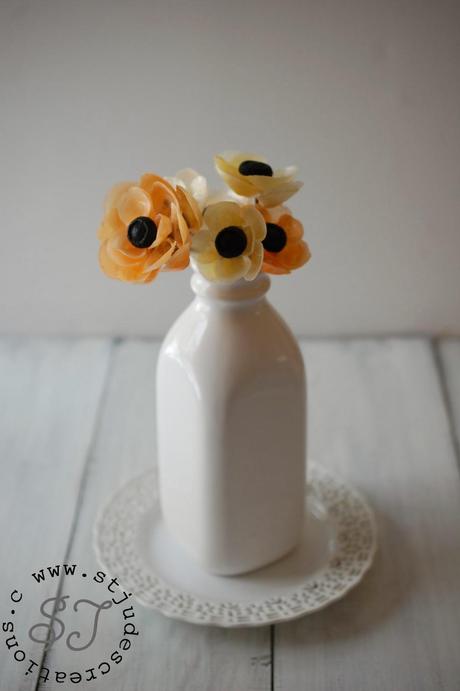 Materials1.Shells - collected on your next summer vacation trip to beach.Make sure to pick translucent shells and evenly shaped.2.Glue gun3.Any wooden button or black clay to form center
Method.
1.Cut a small piece of thick scrap paper. (if you have my book you could follow the same directions of the punched out dahlia/camelia to create  this)
2.Apply glue to the shells and stick to the paper rotating the direction of petals to form flower.
3.Alternate the next petals between the center and keep building the flower to form flowers.
4.Attach a stem to the base using glue gun.
5.Use a black button or form a button out of  black clay.Stick your center to the shell flower.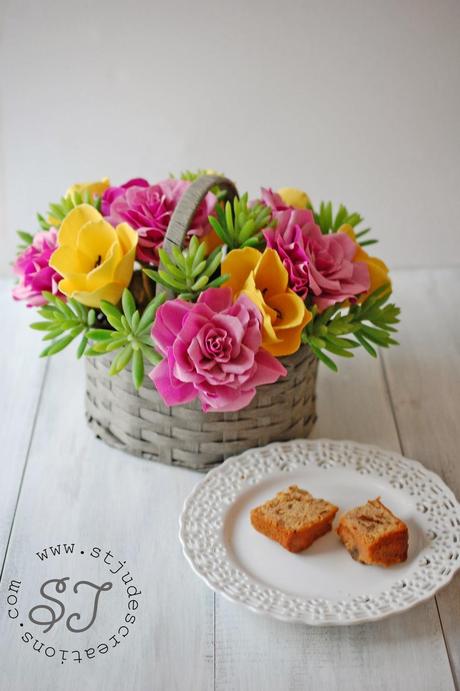 Leaving you with this I snapped of the paper flowers from my book "How to Make 100 Paper Flowers"
Did you like this post? Do use the share button below to share or use the pin button to pin it to your board to refer to it at a later date!