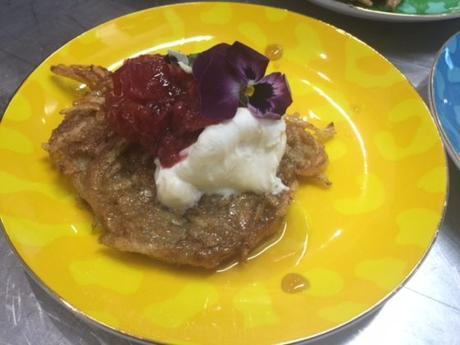 Love crispy potato rosti? In this video, the one and only cooking professor Riki Kaspi shares her potato rosti recipe as well as how to wash dirty WA potatoes and turn potato rosti into a dessert…
So there you have it, just soak your grated/cut potatoes in salty water for 2 hours! Then simply drain, dry and fry or bake to get crispy potatoes for potato rosti or your favorite potato dish.
Continue reading How to make Potato Rosti crispy at foodie cravings, a Perth food blog.