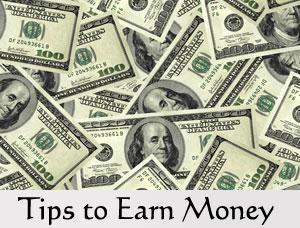 If you are trying to make money being kid so it's not an easy task. You can not join any organization or company for it. Because as to law companies don't hire the underage workers. You can't throw the newspapers, because companies prefer to hire the adults, they don't hire kids because of different laws. But don't worry I am going to share the awesome ways with you to earn money as a kid. But before using any idea you should discuss with your parents about the laws and security.
Become a grass trimmer:
Cutting the grass in lawns outside the neighbors or your parent's home is a good option to make good money as a kid. You can also offer snow blowing services if you live in snow-prone state. Grass trimming gives you the opportunity to compete with the professionals. To grab the opportunity just visit your neighbors and offer them the cheap alternatives. You can also offer the weeding service along with grass trimming. Your age should be over 12 to operate the mover or snow blowers easily.
Become a Pet sitter:
Pet sitting is a good service to offer as a kid. In summer or winter vacations families go to trips. This is the best time to offer your services and you can make up to $50 a night. You can play and walk with the pet. You should check the dog that if it is kid friendly. You can also offer the cat sitting services. To offer your services, you can try to drop some flyers in your neighbor's mailboxes.
Grow your own vegetables, flowers or fruits:
If you have a fertile backyard, you can earn money by growing your own vegetable, flowers and fruits. Grow your own and sell in your neighbors and earn good cash. Fresh & organic fruits and vegetables are good for health and you can get buyers very easily. You can also use your neighbor's garden or backyard for this purpose with their permissions. You should check your local law, if any license is required. You can also deliver fresh flowers, fruits or vegetables to your neighbors on fixed price.
Try sell the seasonal flowers door to door in your neighborhood. Another good idea is raising the pumpkins for Halloween.
Try to invent something:
God has given the equal powers, thoughts and ideas to all human, some uses it and some doesn't. So start using your ideas & thoughts and try to invent something. There are many kids in the history that invented different things and became millionaires. You should read the books and stories of different inventors and try to save your ideas in your notebook. Search on the U.S. patent regarding your idea, if it's unique and never used before, file a patent application. You can also present your inventions in different exhibitions, science fairs, events etc.