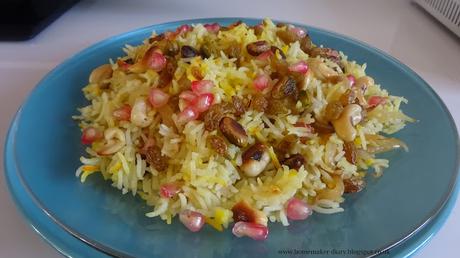 Kashmir
is famous for its picturesque landscape and delicious food.
Kashmiri
cooking
is a work of art in itself, making use of distinctive spices and herbs like
cardamom
,
saffron
and cinnamon to create heavenly flavours.
The Kashmiri pulao is an example of one such dish. carefully crafted with aromatic spices and lots of dry fruit. When I first made it I thought it would take at least 2-3 hours of cooking but to my surprise it was fairly quick and easy to make.
I am planing to make this on Eid- ul-Adha because I think that there should be at least one vegetarian dish along with one dozen non-vegetarian dishes that we will be having.
The
rice
is cooked with spices water and saffron
milk
and then garnished with fresh and dry fruit. I have used only pomegranate seeds for the
fresh fruit
but you can use apples, grapes and even pineapple to adorn your rice.
As far as dry fruit is concerned I always get carried away and like to add as much as I can get my hands on. You can add raisins, walnuts, almonds or cashews whatever you like. The rice contains a little sugar so good news for those of you who like sweet and salty.
IngredientsQuantity
rice500g 
water1 liter
ghee or oil 4-5 tbsp 
onion1 medium
cinamon2-3 sticks
cardamom2-3 pods
cloves5
mace1 tsp
fennel powder1 tsp
saffrona pinch
milk1/2 cup
raisins, cashews, pomegranate seeds, to taste
Method:
Fry the onions until golden brown, set aside and proceed with the rest of the cooking in the same oil.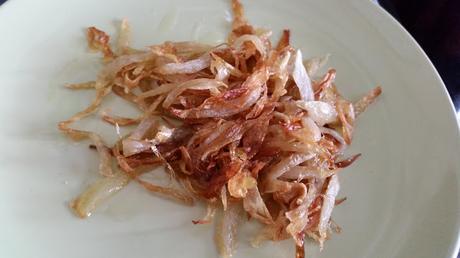 Heat oil add cinamon, cardamom, cloves followed by ginger and garlic.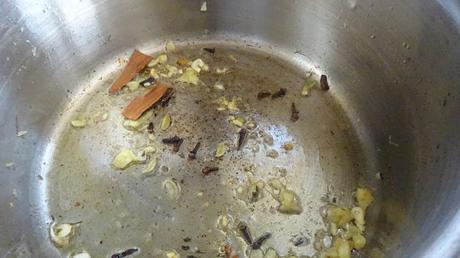 Cook for about two more minutes befor adding the soaked and drained rice, add the fennel powder and mace. Now pour over the water and leave to cook over medium heat till water evaporates and rice is tender.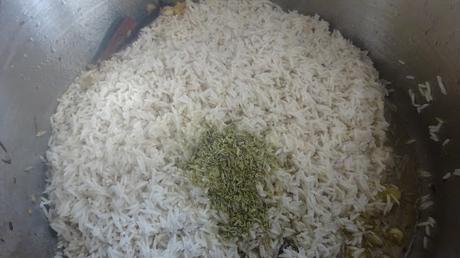 While the rice is cooking soak the saffron in milk, leave for a couple of minutes so that the rice releases its flavor in the milk.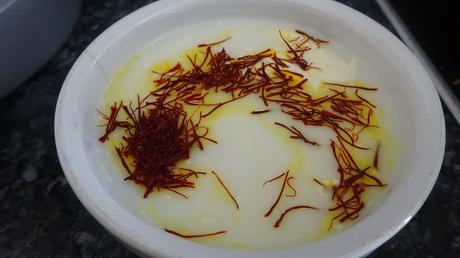 add to the rice and cook uncovered till the milk is totally absorbed into the rice.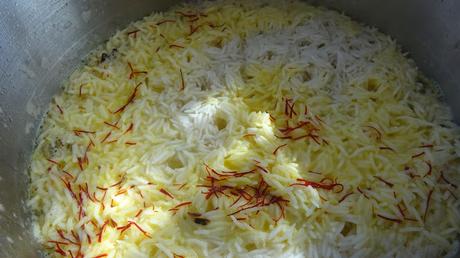 Add the pomagranate seeds, nuts and raisins also add in the onions and mix into the rice.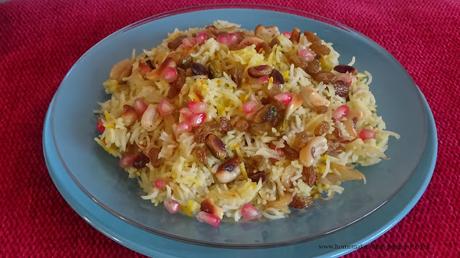 I hope you like the recipe, have a nice day!
You might also like Chicken Biryani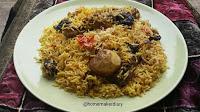 Chicken is first cooked with yogurt and spices, the later is then layered with rice to create a scrumptiously delicious one pot dish.