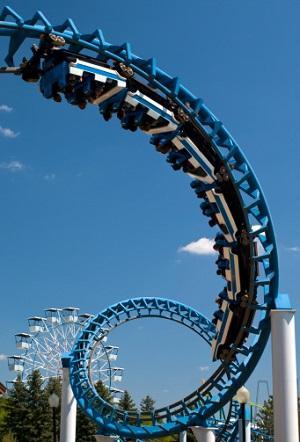 Okay, maybe "fun" is the wrong idea here. The words conference call are not exactly going to inspire anyone to think of a delightful day at the circus or spending a beautiful afternoon whirling around on your favorite roller coaster.
When people search for how to make a conference "fun", I think that they are looking for ways to make calls more effective. Implementing some of the rules on your next conference can help with the lack of effectiveness.
Rule #1 – Only Have Conferences When You Need To
This brings up a good question. What is "need to"? It's going to vary for you but Al Pittampalli, the author of The Modern Meeting Standard, says you should only have a meeting when there is something to decide. This isn't going to cover everything and it's not going to apply for all circumstances, but it is a good benchmark to start from.
Rule #2 – Consider Including Video Conferencing
Even if you're meeting with coworkers you've seen a number of times, integrating video conferencing can help increase the effectiveness of your meetings. A video element adds the ability to read non verbal communication to a meeting, as well as providing a way to keep everyone accountable. Not just for attendance, but for how well they are paying attention. If you see someone staring off into space or working on something else, you can call on them and bring them back to the topic at hand.
Rule #3 – Prepare for the Call
Finally, make sure you prepare for your meetings and conferences. No one wants to be in a meeting where the moderator is stumbling over their notes. When you prepare, you can get to the meet of the meeting quickly and efficiently. You don't want to waste anyone's time, and your participants will appreciate that. One way to prepare for your call is to write out your agenda and make sure you know what to say regarding each point.
Are you following these conference call rules? What rules can you contribute to make your conference calls more fun?