Jun 12, 2013
Due to the great voice message feature, WeChat is getting popular in Malaysia.
When we did a little exploring with the app, we were surprised to find that a fair number of marketeers take the opportunity to promote their products or services on WeChat.
Click the Social button to find new friends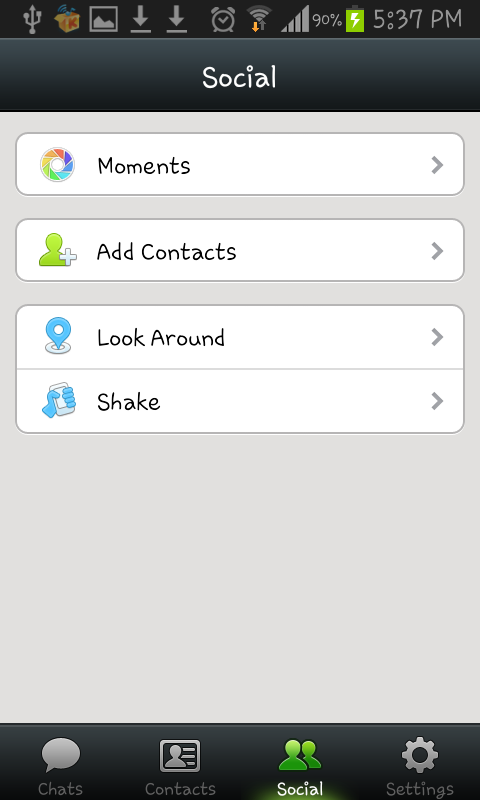 WeChat's Look Around feature lets you find users in the near vicinity. We found Unifi and Maxis promotions in the list.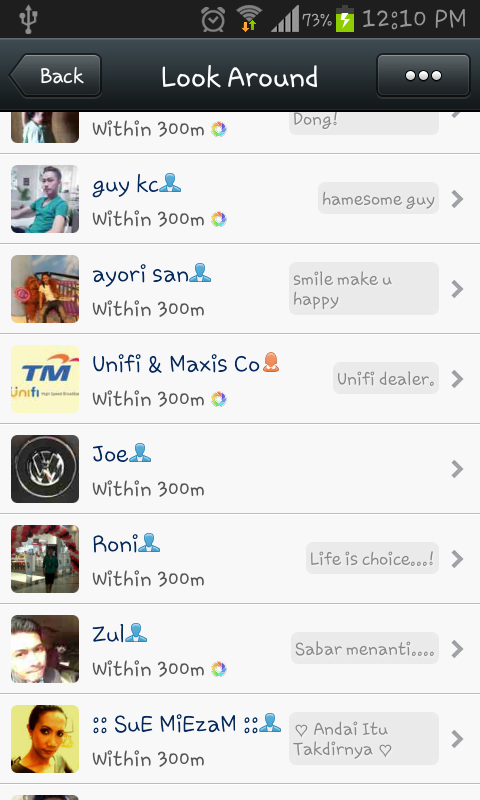 The Unifi dealer's profile page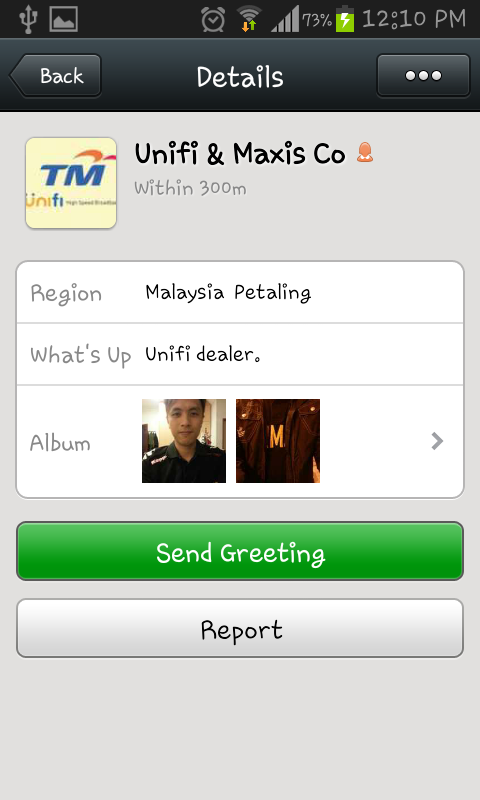 The strategy:
The process of registration is similar to WhatsApp, i.e. after app installation, the user will receive a verification code. Upon complete validation, users can quickly extend their network by importing phone book contacts and inviting their friends to join WeChat or connect with a Facebook account.
Next, update the profile with details of your website, or the product/service offered. If you have no worries about privacy issues, you can input your contact number as well. Example below: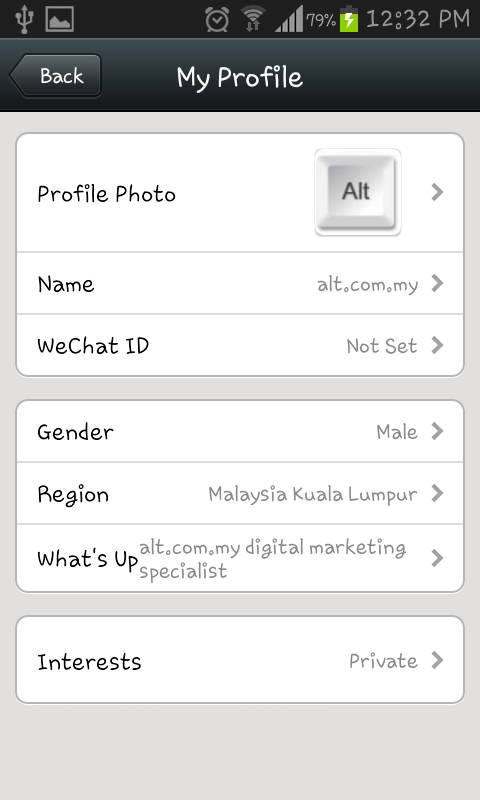 WeChat is like a micro blog. The app allows users to upload photos and timeline messages. Take note, only the last 10 comments will be visible to the public.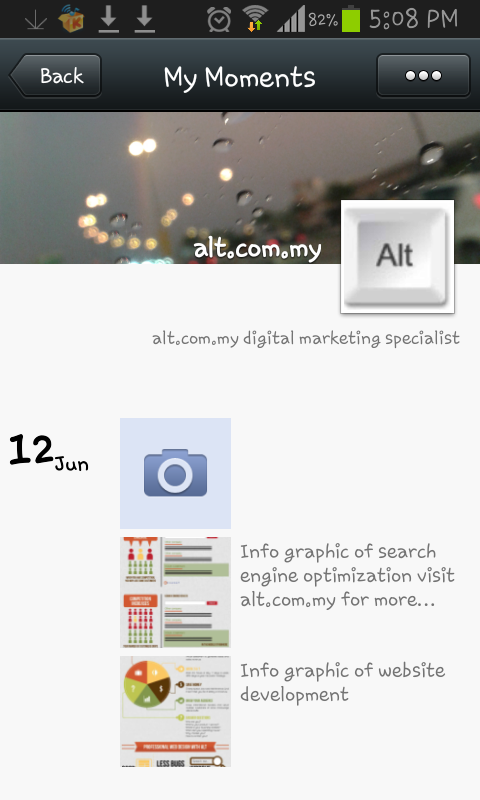 We found that some business owners upload photos of pretty girls to attract visitors!