Renovating an old Victorian house is a labor of love. And hate, frustration, never-ending expense, fatigue, stress……you get the picture.
Over the past four years we have knocked down, re-built, extended, stripped, dug, painted, papered and laboured our way to an almost-there family home, fit for 21st century living.
Our two resident sons have tolerated 4 years of former-granny-sleeping, woodchipped bedrooms with unhooverable carpet and rose-handled wardrobes.
The demands by my teenager for Marvel wallpaper seemed reasonable. Add in the request for curtains that didn't have flowers on. Fair enough, thought I, and set to it.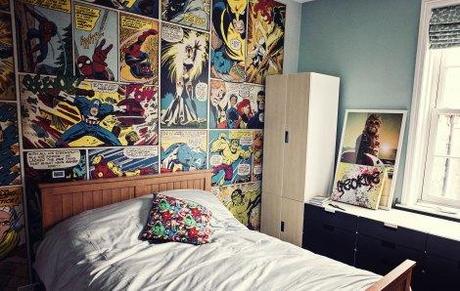 The wee man of the house laid his cards out on the table from the off. Lego. Bunk beds. As quickly as humanly possible.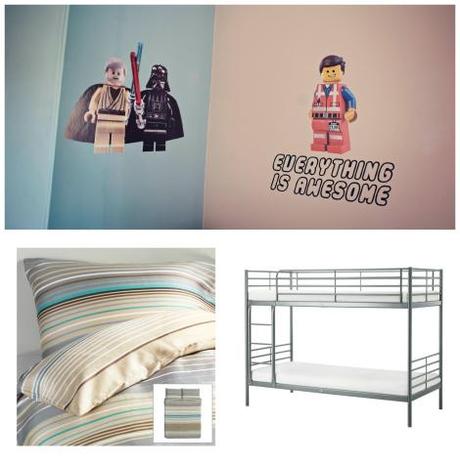 Wall stickers were tracked down,  a manly color scheme was plotted and lots of pine things were painted in a nice shade of caramel.
As a crowning glory, I found these free-to-download Lego Star Wars prints, and with a little of Mummy's thrifty handiwork and some of Ikea's finest frames, ta-dah!!! (Cost a little over £10 in total).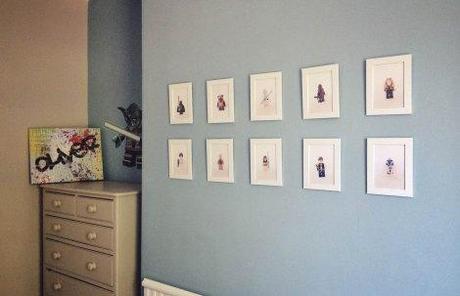 These were both thrifty and fairly nifty projects, so both mommy and babies are happy. You may notice there are no photos of the floor. Carpets next!