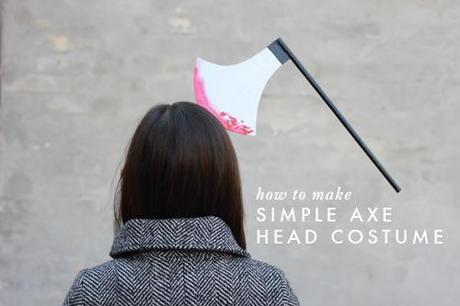 I must preface this post by saying that I love Halloween, but I don't like the Halloween of scariness, gore, zombies, dead anything. Give me a funny or flowery or inanimate costume any day. That said, the other night we were riding the metro and I saw a guy sitting by himself with an axe in his head. Now, this is funny because though Halloween is catching on in Denmark, it's still not a huge deal. But there was that lone guy. With an axe on his head. And all of a sudden I found this costume hysterical. You with me? I thought it'd be a cinch to put together, especially if you're doing a last minute costume.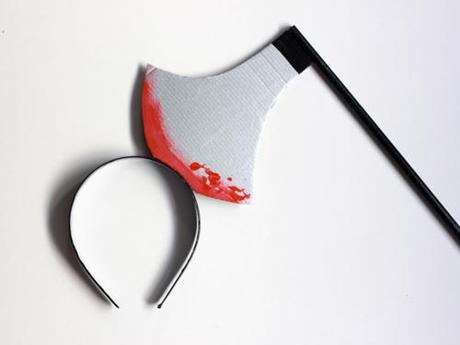 Materials: glue gun, paintbrush, scissors, pencil, headband, paints in red, black, silver (or spray paint if you have more time), piece of cardboard, 14" wooden dowel, axe template (download
here
)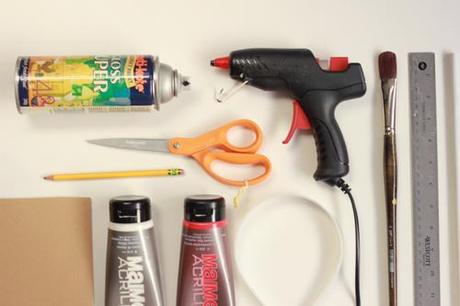 Step 1: Trace the axe shape with your pencil on the cardboard using the
template
Step 2: Cut out the shape with your scissors.
Step 3: Spray the axe head silver (or if you don't have as much time, use acrylic. Allow 24 hours for spray paint to dry)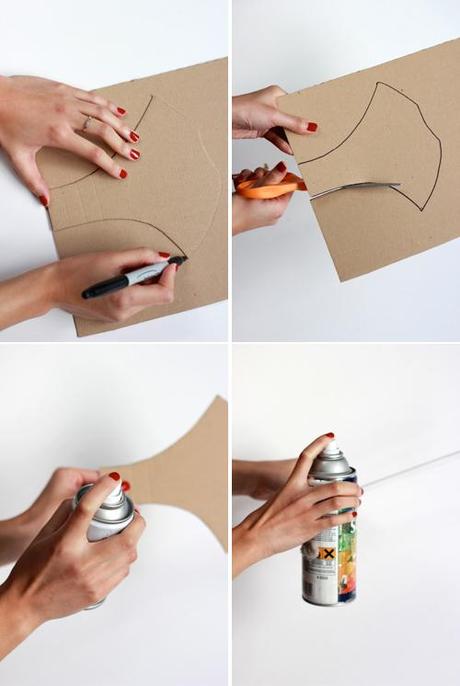 Step 4: Spray the dowel black
Step 5: Spray the headband black (or color of your hair)
Step 6: Paint the edge of the axe head black.
Step 7: Add some red to the edge of the axe to create the blood. Get your pollock on to create running blood effect.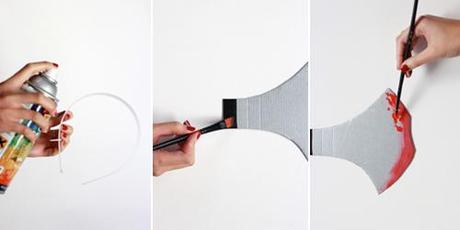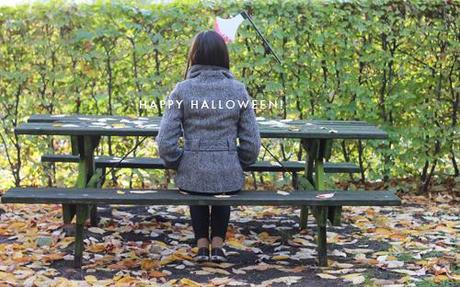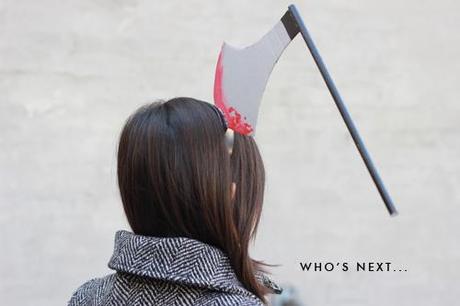 Thank you to Karen who has been the biggest help to me the past week and modeled for me for this shoot. Plus she has a lovely set of nail polish to accent the blood perfectly. Muhahaha.
On another note, hope you East Coasters are safe and sound. You have lots of love coming from Denmark!
project and photography by Brittany Watson Jepsen for The House That Lars Built