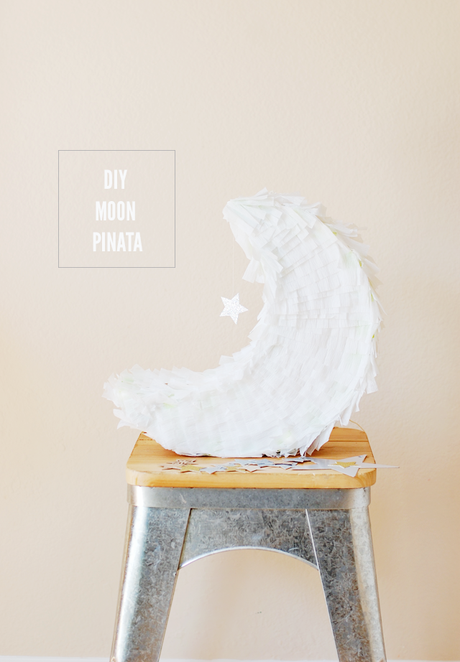 What's a birthday party without a piñata? It's not a proper one, that's for sure. Wesley's party was over the weekend, and I thought this DIY moon piñata was the perfect touch. I saw a photo of it on Pinterest and had to have it, but couldn't find the directions anywhere. So, I totally winged it on how to go about making one, but then when I went to Google something about a moon piñata as I was uploading these photos, I finally found the original source from Oh Happy Day.
Anyway, here are the directions on how I made mine!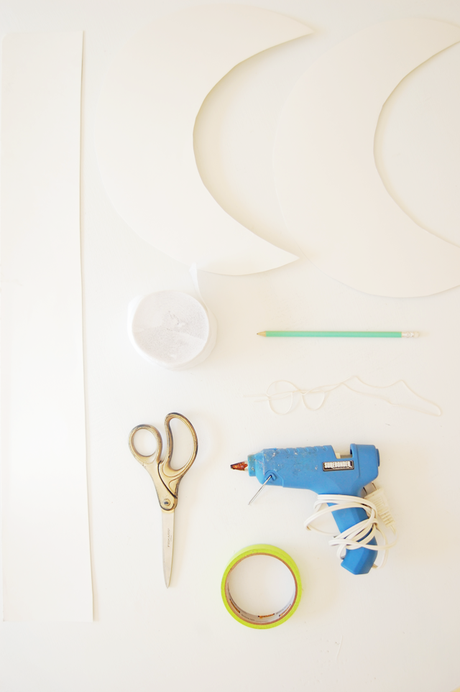 Materials:
1 sheet of thick poster board
Pencil
Tape
Scissors
Glue gun
Needle and string
One roll of white streamers (or whatever color you would like your moon to be)
Candy and trinkets to fill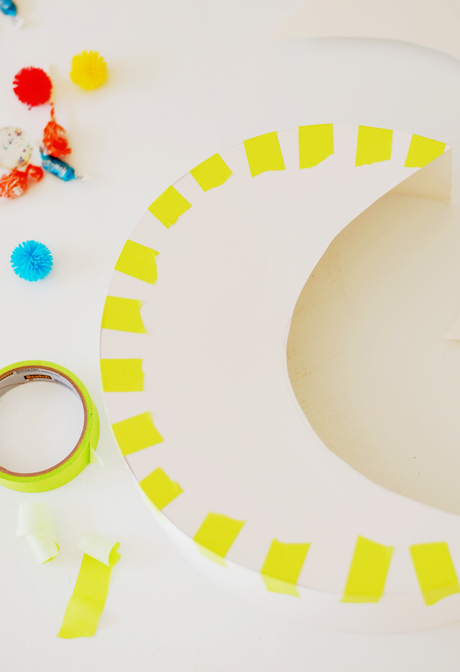 Directions:
1. Trace and cut out two crescent moon shapes. (Mine measured 26 inches long, 5 inches deep at the widest part in the middle). Then cut two 26 inch strips that are 3.5 inches wide.
2. Start by taping one of the crescent moon sides to one of the 26-inch straight pieces. I spaced out my tape by one inch. Also, be sure to use clear tape if you don't want fluorescent colors bursting through your fringe later on. (Rookie mistake, but I like to say it gave it a "glow.") Once that side is done, tape on the other crescent moon side.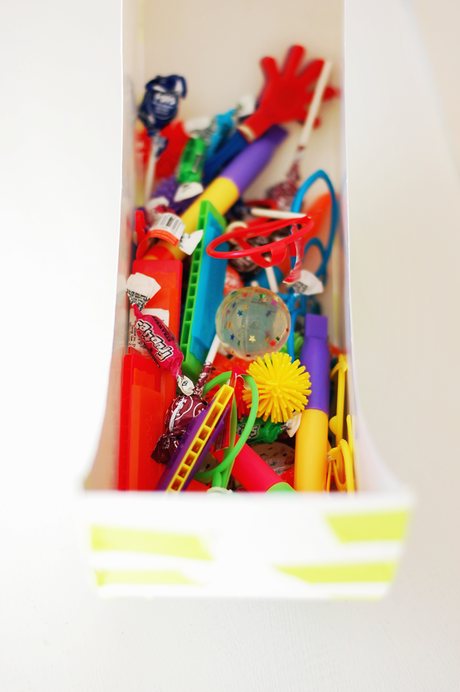 3. Now is the fun part where you get to fill it with toys and candy! Fill it up about 2/3 full and make sure the size of your piñata can withstand the weight of the goodies filling it.
4. Use a thick needle to attach the string it will hang from. (Mine was about three feet long.) Tie a quadruple knot and secure the hole with tape around it so it doesn't rip.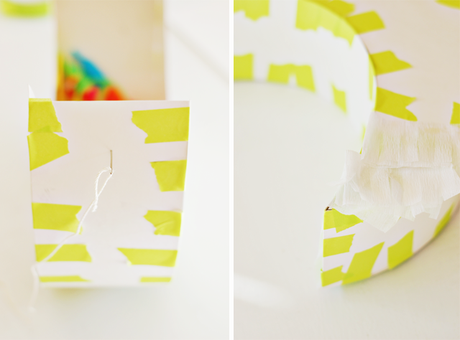 4. Now for the fringe! Take your pack of streamers and cut fringe on the bottom, spacing about 1/4 inch apart and cutting it 3/4 of the way to the top. You can overlap them in multiple layers to make the cutting process more efficient.
5. Starting at the bottom, hot glue the top portion of your streamer to the cardboard, and continue this pattern, making sure to leave about a 1/2 inch between each layered streamer when you overlap them. Continue on all four sides until it is covered. Once it is all glued, take your scissors and trim up the sides for any excess fringe or fluffiness. Lastly, glue on any star embellishments or whatever you would like to spruce it up.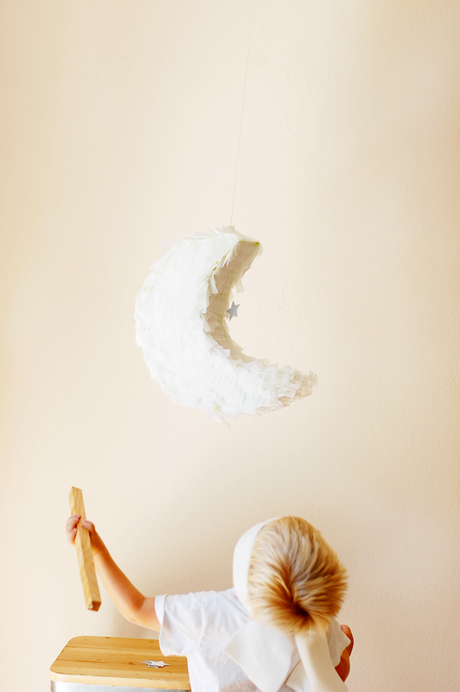 Now all you need to do is attach it to a stick, grab your blind fold and bat, and whap the guts out of your new DIY moon piñata! Enjoy!