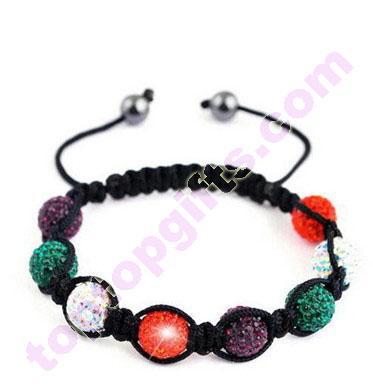 Shamballa Jewelry, also called Tresor Paris Jewelry, which has been very popular among Europe and America jewelry market. Shamballa jewelry becomes popular in China since 2011. According to the technical, shamballa Tresor Paris jewelry is one kind of handmade knitted jewelry, similar as Chan Luu Jewelry.
Original Shamballa jewelry mainly knitted cord with clay rhinestone beads or metal rhinestone beads, hematite beads. Shamballa bracelets and Shamballa necklaces are the two series Shamballa jewelry in the early stage. Now days, shamballa earrings, shamballa rings, shamballa iphone dust plugs also come out.Jewelry designers are so creative, when a style of jewelry comes out, then many different beautiful styles will design. So does the Shamballa Tresor Paris Jewelry. There are many fashion shamballa bracelets / necklace you can find in toptopgifts, however, some customers will like to order custom design for their market, how to do it? Here are four manly steps to custom shamballa bracelets.1.

  

The color of the cord. At present most of the shamballa bracelets are made of black cord, if you would like to make of other color cords, you are welcome to tell us.2.

  

The length of the shamballa bracelets/necklaces. Though the length of the shamballa bracelets / necklaces can be adjustable, you can also tell us what length of the mainly part, and the end of the adjustable part you need.3.

  

Material of the shamballa beads. These days, manyjewelry beads can be use to make the shamballa jewelry, such as lampwork beads, metal beads, clay rhinestone beads, metal rhinestone beads, resin rhinestone beads, crystal beads, gem stone beads, hematite beads… And also, the colors, size of the beads for shamballa bracelets/ necklaces.4.

  

Quantity of the shamballa beads for bracelets/ necklaces. After that, our jewelry designers can design your own custom shamballa bracelet/ necklace for you, and then start bulk production for the shamballa bracelets/necklaces order.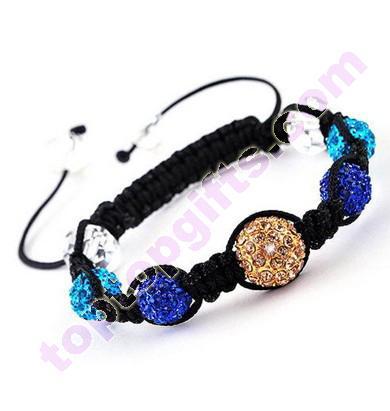 Do you have your own design for shamballa Tresor Paris Jewelry, email us by

[email protected]

any time for custom orders.