3 D beaded Teddy bear are a unique and fashion gift among Teddy bear. Many children, young women like Teddy bear very much. Beaded Teddy Bears are gifts for many people all the time.
 How to make a 3 D beaded Teddy bear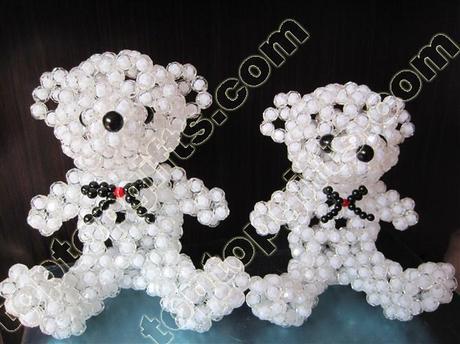 ? Having several years in beaded decoration making, we would like to share our idea with you here. First, we should know what beads material we going go use to make the Teddy bear, such crystal beaded Teddy Bears, acrylic Teddy Bears, stones Teddy Bears, pearls Teddy bear. Also, what size of Teddy bear we going to make, beaded Teddy bear charms for mobile phone decoration, or beaded Teddy bear for house decoration. Usually, 4mm – 12 mm beads are chose by most of people. We can also choose different shape of beads to make bicone beads Teddy bear, rondelle beads Teddy bear, faceted round beads Teddy bear and so on. Besides the main material beads, fishing lines are also required. Second, it is the most important how to bead a Teddy bear. There are many designs of Teddy bear, for example, girl Teddy Bear, boy Teddy bear, Christmas Teddy bear…Though there are many designs of Teddy bears, the technique are very similar. There are 4 way for us to see how to make a beaded Teddy Bear.1.

  

Get an actual beaded Teddy bear sample – as a beaded lover, I like make beaded decoration by this way. When we have an actual beaded sample, we can see how the beads beaded.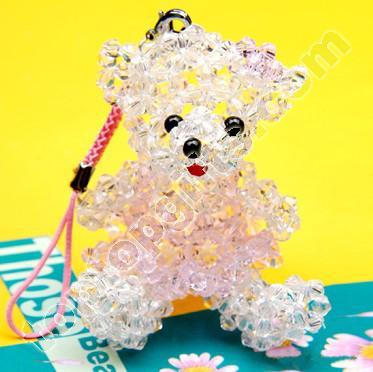 For most of the beaded decoration, we can start from the bottom, than beaded beads circles and circles refer the actual samples.2.

  

If we do not have actual beaded Teddy bear, some people who good at beaded also can beaded the Teddy bear by pictures.3.

  

We can also stat by beaded the Teddy bear by the beaded lines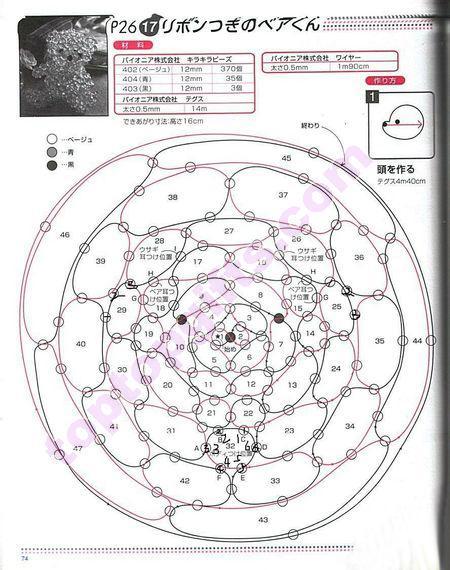 following the instruction. However, there are so many beads in the picture, sometimes we forget where we beaded.  

Besides the beaded line picture, there are also beaded tables. We can buy a beaded book; there are many tables for how to make a beaded Teddy bear. For beaded tables, it will tell us left or right to add how many pieces of beads.

Make a beaded bear for coming Teedy Bear Days now!