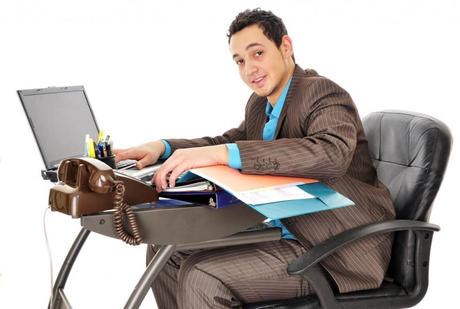 I worked at my former company for nearly 20 years. That may seem like a long time, but it was nothing compared to one of my employee's tenure. Bob started working at the company when he was 17-1/2 years old and has been a faithful employee for over 55 years. When I asked him how he managed to remain at the company for so long, he replied, "I love my job."
His answer surprised me because most people I've encountered hate their jobs. By the age of 50, a person who has worked full-time since age 18 will have put in 56,000 of labor. Whether you're welding pipe, teaching children, or running a corporation, that's a lot of time to devote to something you hate.
The advice I give to people who complain about their jobs is to quit and find a different job. Of course, they give me many excuses as to why they can't quit – they can't afford it, they don't know what else to do, they need more education. All of these are valid excuses, but they are still excuses. You have the power to change your circumstances. And if you really can't change your circumstances, you can certainly change your attitude. Joy comes when work is done with a sense of purpose.
"Every morning, I think about all the people I'm helping when I go to work," said Bob. "It motivates to keep plugging away."
After working with Bob for several years, I decided to make some changes in my own life. I had reached the point in my career where I was miserable with my job. I felt unfulfilled, under-utilized, and a bit demotivated. Solomon's words, "I hated life because the work that was done under the sun was distressing to me, for all is vanity," started to take root in my life.
I felt like a hypocrite and decided to take my own advice and make some changes. I left the company and started my own business. When I informed Bob of my decision to leave, he was shocked and scheduled an appointment to meet with me.
"Your e-mail surprised me," he said. "Why have you decided to leave us?'
"It's partly because of you," I said.
He scratched his head and gave me a puzzled look. "What did I do?" He asked.
"You encouraged me to do what I love to do," I said. "Your passion is infectious and I want to love my job as much as you love yours."
Bob smiled and reached across my desk to shake my hand.
"Love your family and love your job," he said. "Those two things will make you a rich man even if you don't have a lot of money." I shook his hand and thanked him for the advice.
I've chosen to make the most of my remaining working hours by doing what I love to do. I've discovered that work takes on greater value when you're passionate about it even if you've done it for 55 years.

photo via freerangestock.com