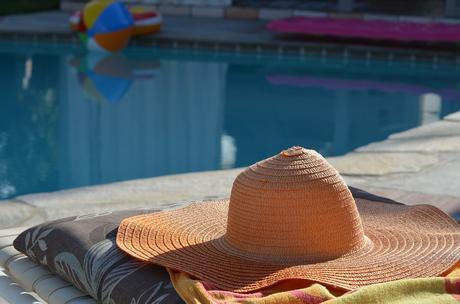 Looking your best in your fabulous swimwear is a must this summer. The most that you need is the perfect swimsuit, confidence and a winning smile. Other beauty elements will fall into place and complement your natural look. Here are some tips on how you can look your best in your swimwear for more fun memories.
Good posture and strategic positions
When it comes to looking your best, you need good posture to have that immediate factor of attraction. Stand straight and tall, as this will make you look better in your designer bikini. So, keep a straight posture, pull your shoulders back and hold your head high.
To keep looking your best in your down time, make sure that you are strategically positioned. If your butt is your best feature, lay down on your stomach. If your thighs are a problem for you, then bend your knees when you sit. If you have fab abs, then lie on your back, or lie on your side to make your chest look perky.
Accessorize
Putting on subtle accessories can do wonders for your beach or pool look. Accentuate your best features with necklaces, fashionable bracelets, anklets or arm cuffs, or put on a trendy body chain.
Take care of your body
In order to avoid looking bloated, you need to lessen your salt intake. This is because once you do, your body will be able to retain water less, which would in turn reduce bloating. This will then immediately make you look slimmer. Make sure to read food labels carefully, as packaged food is known to contain lots of salt.
Beauty essentials
Putting in time and effort for your beach or pool beauty look will help you get more confident. If you feel great about the way you look, with just a touch of natural makeup, then you will definitely look great and fresh.
Glowing, golden skin
Having a healthy, beautiful tan will make you look wonderful in no time. If you're still working on your tan but you still look relatively pale, you can put on some self-tanner before going to the beach or pool. This will transform your skin with a beautiful, sun-kissed complexion.
Above all, be confident in the way you look
What really makes you shine in the beach or pool is your self-assurance and your own kind of confidence. Keep the insecure thoughts away or else you'll miss out on all the fun and end up feeling miserable. Walk and move with confidence and your belief in yourself, and you're sure to look your best.
The perfect bikini for you
Your over-all beach or pool look depends a lot on the way you look in your swimsuit. This is why you need to find the perfect one that suits your body type and flatters your best assets. The level of comfort that you feel while wearing your swimwear directly affects your confidence, so make sure you have the right one for you, just like this La Blanca Rainbow Plunge Mio.